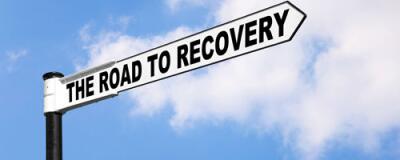 Day 1: Excited to finally sleep in... and woke up at 6:07 a.m. Headed to the kitchen. Stairs were interesting, but not impossible. Ate a bowl of cereal. Curled up on the couch. Woke up, again, at 7:14 a.m. Ate the leftover burrito from Mission Taco. Discovered there was also mostaccioli in the fridge. Ate it straight from the takeout box. Also, ate seven chocolate chip cookies. Looked up race results. Smiled. Took a shower without rushing. Ready with time to spare. Stood in the kitchen, unsure what to do. Pulled up results page again. Smiled again. Spent the rest of the day trying to think of a reason—any reason—to use the phrase, "I ran a marathon yesterday." No one asked. I told one of my 12-year-old students. She seemed only moderately impressed. 
Day 2: Never knew I had so many cotton clothes! Pulled on my favorite jeans. Shocked to find they were tight. Attributed it to increased strength and Superman quads… and water retention due to the sodium content of the burrito and mostaccioli. Got a massage as a testament to my dedication to recovery. Amazed by how relaxed my schedule has suddenly become. Spent some time perusing MarathonGuide.com but denied it later. Decided I might learn a new language with all my extra time. Italian, maybe. 
Day 3: The first Wednesday in months that I didn't have to be running by 4:30 in the morning to get a mid-week long run in before work. Booyah! This no-running gig is pret-ty nice. 
Day 4: Woke up. Got dressed in real clothes (jeans), which was weird. Jeans were still tight. Cleaned my closet and sifted through stacks of papers that had piled up during training. Shocked to learn Katie Couric left The Today Show. In 2006. Browsed online Italian language course. Contemplated never running again. 
Day 5: Woke up and ran 12 miles with Chris and Megan. Not sure how that happened. Overcome with self-condemnation, spent more time browsing MarathonGuide.com. 
Day 6: Struggled to get out of bed. Regretted the 12 miles. Tried a boxing class as an alternative workout. Also immediately regretted. Stairs felt weird, and now my arms hurt, too. 
Day 7: Mental lapse. Ran 12 miles with Jackie. Not my fault. She asked. And it was flat. Made a mid-run suggestion that she check out MarathonGuide.com. 
Day 8: Wracked with guilt over the past three days' decisions. Decided the best penance was a 6-mile run. No idea why. 
Day 9: Realized I had now completely blown my recovery plan. Attempted to reclaim my no-running glory by staying up past 11:00 p.m., which is something people do when they're not training for a marathon. 
Day 10: No running! Returned to the boxing class. Strained my lower back. [Note: had to wake up at 4:30 a.m. to take the class before work.] 
Day 11: Ran 5 miles to recover from back strain. 
Day 12: Decided it would be selfish not to join Chris and Megan on their last long run before the race. Ran 8 miles with them because I am a good friend. 
Day 13: Recommitted to no running. Went back to boxing class to avoid running. Inexplicably ran a 4-mile warm-up before the class. Stayed up until midnight to compensate. Obviously delusional. 
Day 14: Logged a staggering twelve hours of sitting over the course of the day. Why, you ask? Because I am recovering from a marathon! Stayed up until 2:00 a.m., just to prove my point. 
Day 15: Had to hit a hard deadline for a story. Grateful I didn't have to train. I could devote the whole day to writing. Which I did. Until noon. Headed out for a 6-mile run. Miscalculated the turnaround point. Ran 7 miles. 
Day 16: No idea if my body was recovered or not. Looked at my schedule to see when I could start base training. Counted the weeks until my next marathon, which I had picked out sometime between the burrito and the mostaccioli. Went for an 8-mile run. Signed up for six more weeks of boxing. Realized I never learned Italian.
---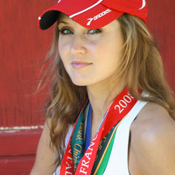 Amy L. Marxkors is the author of The Lola Papers: Marathons, Misadventures, and How I Became a Serious Runner and Powered By Hope: The Teri Griege Story.  Click here to receive Amy's weekly article via email.