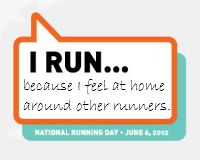 National Running Day, held annually on the first Wednesday in June, is a day when runners everywhere declare their passion for running.  Wherever we are and whomever we're with, we run—fast or slow, alone or with others, all over town or just around the block.  It is a coast-to-coast celebration of a sport and activity that's simple, inexpensive, and fun.  It's the perfect way for longtime runners to reaffirm their love of running and for beginners to kick off a lifetime and life-changing commitment.
The St. Louis Ambassadors of Rock and FLEET FEET Sports will be helping host a MeetUp group run at the Forest Park Visitors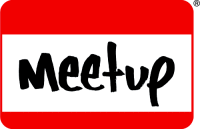 Center at 6pm.  Wear a FLEET FEET top to the run and Amanda will have of goodie for you.  She'll be the one with the metallic silver hair blasting the music.  If you're on Facebook, visit the event page and let her know you'll be there.  Ambassadors Tracy and Jane will be raffling off some prizes, as well.
Whether or not you make it down to the group run, the hosts of the TASK Rock 'n' Roll St. Louis Marathon and Half Marathon want to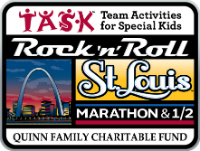 help you declare your commitment to running on National Running Day.  On June 6th only, you can save $20 on your entry into October 21st's Rock 'n' Roll St. Louis - or any other Rock 'n' Roll event.  Visit runrocknroll.competitor.com/national-running-day to take advantage of this deep discount offer.
By the way, I added the handwritten text to the official National Running Day logo posted above.  I run because I feel at home around other runners.  Let us know why you run by commenting on this article or commenting on our National Running Day Facebook post.