For years, we've been taught to constantly push ourselves to the point of being scraped off the ground with a spatula. After all, no pain, no gain. Right?
Actually, most people exercise too hard. Whether we are attempting to lose weight, increase speed, or improve endurance, almost all of us end up exceeding the optimal effort level to achieve our goals. So how do we know how hard we should work out?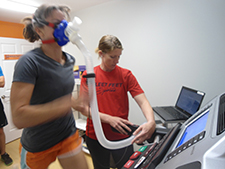 A VO2 Max test measures our unique physiology, giving us invaluable information to help us determine our individual optimal training intensity levels—or, how hard we need to work out on any given day in order to reach our specific goals.
According to KORR Medical Technologies, "A complete VO2 Fitness test can give trainers and clients the tools to set realistic goals and assess improvement… Many people are inefficient exercisers, with no understanding of what specific heart rate, intensity, or duration would best help them reach their specific goals—such as fat burning, endurance training, or cardio conditioning. An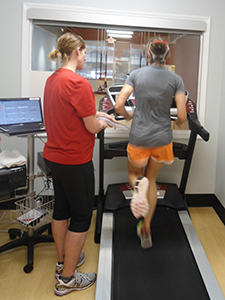 initial VO2 Max test can clarify the specific target heart rates that will enable each individual to reach their fitness goals more effectively, with less fatigue and fewer injuries."
With the summer racing season, triathlon season, and fall marathon training all kicking off shortly, now is the time to get tested. Let the FLEET FEET Training Center set you up for success. Learn more about our VO2 Max Testing or schedule an appointment.