I love when people describe their races. The emotions they experienced shine as they tell their tales, whether it's the look on their faces or the building crescendo in their voices as they reach the epic moment of their race. 
I, on the other hand, am not so good with words… as you probably know. I tend to explain people, places, and events with analogies. I am the self-proclaimed Master of Analogies, and as such, I am delighted to present "Races… As Pets."
Pets, you say? Yep. Pets provide the perfect analogy to cut to the chase and paint a picture of each race, without causing motion sickness from trying to follow my flubber brain.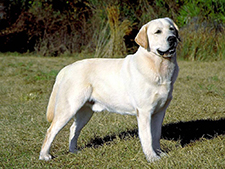 The Lab
The tried-and-true solid race. It is the standard to which you compare other races. If I say a race was like a Lab, I've said all I need to say. You get it.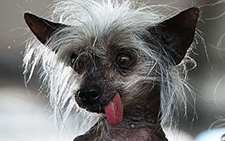 The Chinese Crested
Ok, I'm sorry, but this race was ugly. Beauty is in the eye of the beholder, and I behold this race to be held without me next year because it was just plain ugly.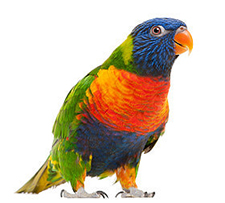 The Parrot
A color run. I mean, c'mon. This one was easy to figure out.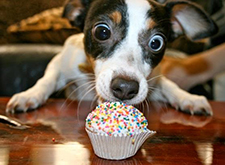 The Jack Russell
OMG!!! I HAD SOO MUCH ENERGY! IT WAS AMAZING! YOU SHOULDA SEEN HOW AMAZING IT WAS! I'M SHOUTING? REALLY? I'M SORRY! I'M JUST REALLY EXCITED WITH HOW AMAZING IT WAS! DID I SAY THAT ALREADY???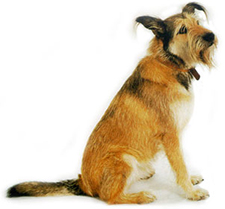 The Mutt
The Mutt has a little bit of everything in it. There were some good patches, some bad patches, and some patches during which you have no idea what happened. Mutts and Labs tend to make up the majority of our races.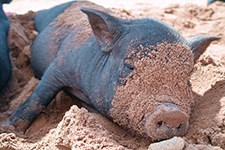 The Pot-Bellied Pig
How else could you describe a mud run?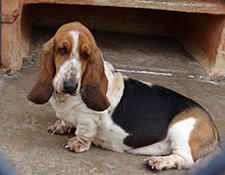 The Bassett Hound
This is the race in which you were dragging butt from the beginning. You had no energy. You even wondered aloud around the halfway mark why the heck you even bothered to get out of bed. The thought of heading home for a nice post-race nap drove you to the finish line.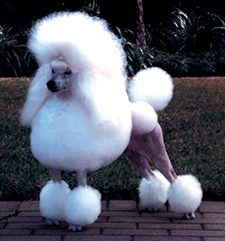 The Poodle
It's not about the race. It's about how you look in the race.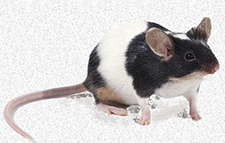 The Mouse
A Disney race… duh. I guess I should've gone with a pic of this mouse, eh?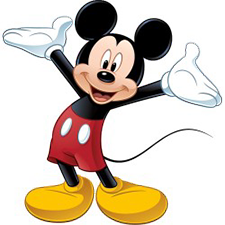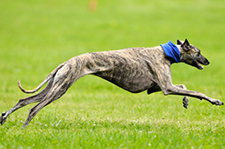 The Greyhound
The rock star race. You were flying from the gun. It was as though your feet barely touched the ground. Greyhound races are amazing.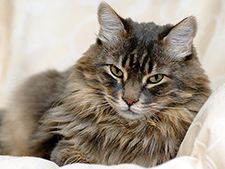 The Cat
The race in which you don't care what anyone else thinks. You run this joint. You'll run it how you want to run it. World, you're welcome. Feel free to bask in my presence.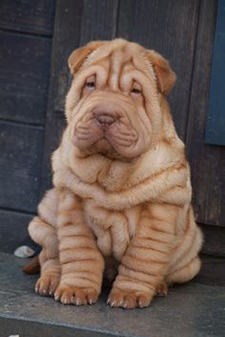 The Shar Pei
This is the person who shows up wearing way too many layers. I mean, seriously, how many pairs of clothes can you possibly pile on? This ain't Siberia, ya know.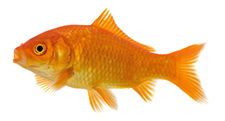 The Goldfish
It's so humid, you feel like you're running underwater. There is not a dry spot to be found anywhere one you. If the humidity would just drop 150%, you might be able to breathe. And you have side-stitches, ironically, from dehydration.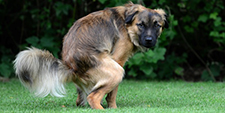 The Doggie Doody
Do I need to explain this one?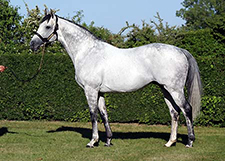 The Horse
This is the guy who can run all day. It's a double-whammy when this athlete shows up to a race. First, he'll pretty much blow everyone away. Second, he's the first one to the post-race food, and he can eat like a… well, you know.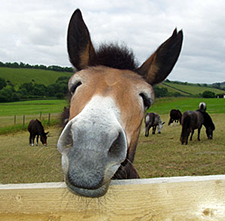 The Mule
According to my wife, that would be me. She says it's because I'm stubborn. I like to think it's because I'm hard-working…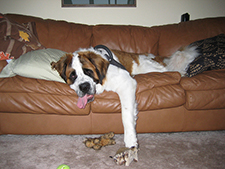 The Saint Bernard
A St. Patrick's Day race. Or, more to the point, the day after a St. Patrick's Day post-race party. 

 
Good Luck and Happy Racing!
Coach Cary
---
Tim Cary is FLEET FEET's Assistant Training Manager, coach of the FLEET FEET-sponsored Runnababez Elite team, and manager of the FLEET FEET Racing Team.  Over his 20 years of coaching, Tim has coached athletes to three national team championships, five national individual championships, two national records, and numerous All-American and All-State honors.  Click here to receive Tim's weekly article via email.