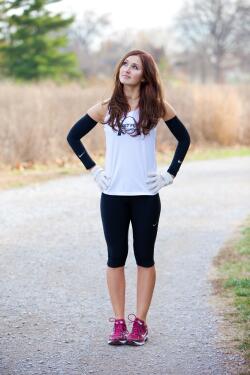 Are you a fan of The Lola Papers? The FLEET FEET family? The St. Louis running 
community? The St. Louis Cardinals? Help send FLEET FEET-er Amy Marxkors, 
a.k.a. "Lola," to Jupiter, Florida, as the Cardinals Spring Training correspondent on 
KMOX!
Amy Marxkors is a finalist to be the KMOX correspondent at this year's Cardinals 
Spring Training, and she needs YOU to vote for her! After hundreds of auditions, 
KMOX selected their top ten finalists. The contest now reverts to American-Idol-
style voting. The finalist with the most votes wins!
Voting is unlimited, so vote as many times as you can through February 21st. The 
winner will be announced on KMOX on February 22nd.
There are two ways to vote for Amy!
2) Vote via text. Simply text KMOX 6 to 881120. You can send up to 10 text 
votes per day.
Tell your friends, your family, your neighbors, your coworkers, and—of course—y
our running buddies! Let's make our very own Lola the voice of Cardinals Spring 
Training!
Also, stay tuned for the release of The Lola Papers in April 2012!