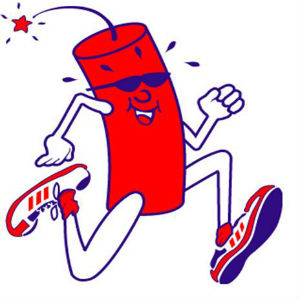 As we all prepare for our BBQs and fireworks displays, we need to remember what the 4th of July is all about: running. Okay, so maybe that's not exactly what the Founding Fathers were thinking about all those years ago. But, seriously, what group better epitomizes the spirit of our nation than runners?
We runners are constantly exercising our unalienable right to pursue happiness. We run to become fit so we feel better both physically and emotionally. We run so we can complete a goal race. We run to enjoy some stress-relieving "me" time. We run to commune with friends. Ultimately, we all took up running in the pursuit of happiness.
The Declaration of Independence was an oath to break free from the bounds of restraint. What's more democratic than exercising our right to run? (Heck, they even call it "running" for office!) Our Founding Fathers fought the tyranny of an oppressive regime, and that rebellious spirit runs deep in runners. We are constantly pushing against the entrapment of limitations. If you don't believe me, tell a runner they can't do something and watch what happens.
We are constantly pushing. We push the pace. We push the distance. We push past the pain that "normal" folks would tolerate. We are the embodiment of the "we cannot be held back" spirit that hatched a nation on that famous day in 1776.
We have all been endowed by our Creator with certain unalienable rights, such as life, liberty, and the pursuit of running. This holiday weekend is a great opportunity to get out the door and exercise that All-American spirit. So while the rocket's red glare (or the grill) heats up, get out there and exercise your right to run. 
---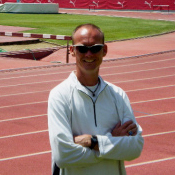 Tim Cary is Fleet Feet's Assistant Training Manager and coach of the Fleet Feet-sponsored Runnababez Elite team.  Over his more than two decades of coaching, Tim has coached athletes to three national team championships, five national individual championships, two national records, and numerous All-American and All-State honors.  Click here to receive Tim's weekly article via email.