Working with people always inspires me. Every day, I am fortunate enough to be surrounded by some amazing, goal-oriented people. Whether it's my coworkers, cross country campers, training and racing team members, or folks stopping by the store, FLEET FEET gives me the opportunity to be inspired by such a wide spectrum of folks. 
One of the commonalities I see is that we are all in search of something. We all have a dream, and each of us is in a different place in pursuing it. I think Thoreau put it best: "Go confidently in the direction of your dreams. Live the life you have imagined."
So why don't more of us live that life?
We are so much stronger than we believe we are. The biggest limiting factor inhibiting most athletes from reaching their potential is between their ears. It is as if we develop a circuit breaker that trips if things get too hard. Where does that come from? Why do we hesitate or take tentative steps as things become tougher? We weren't born that way. Have you ever watched a baby that has her mind set on something? She has a single-minded focus on achieving her goal.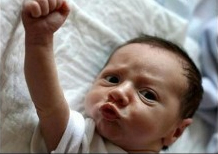 She may fall countless times. She may have obstacles in her way. Heck, her parents may even try to deter her. But through it all, she keeps a headstrong pursuit of her goal. A baby shows an incredible strength of will.
Where does that will come from? Or maybe, more importantly, where does that will go?
It's as if we train ourselves to aspire to be acceptable. If we shoot for pretty good, then we're more likely to achieve our goal. It's easy to say, "I'm not good at this" or "I can't do that." But who dreams of being "pretty good?" Don't we all secretly desire to be the best we can be?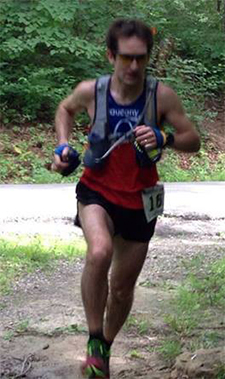 The key is to go for it. I mean, really go all in. It's tough. We will fall a lot. We will have obstacles in our way. People may even try to deter us. But to pursue excellence takes resolve and fearlessness, a laser focus we don't often see outside of determined babies. Is fear of failure scary? Yes. But is it worth it to achieve your dreams? Absolutely. And that strength of will in each of us. 
Be a baby. Find that strength and tap into it. Gradually break down those defense mechanisms that have corroded your passionate pursuit of achieving a goal. Find that goal that you've been dreaming about, and make that dream come true. Let FLEET FEET help you in your pursuit. Because we're more than just a shoe store. We're in the dream chasing business too. 
Good Luck and Happy Racing!
Coach Cary
---
Tim Cary is FLEET FEET's Assistant Training Manager, coach of the FLEET FEET-sponsored Runnababez Elite team, and manager of the FLEET FEET Racing Team.  Over his 20 years of coaching, Tim has coached athletes to three national team championships, five national individual championships, two national records, and numerous All-American and All-State honors.  Click here to receive Tim's weekly article via email.