The temperature may be single digits, but the calendar is telling many of us that spring races are just around the corner. Thus begins that long, arduous task of winter training.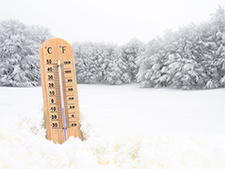 A coach's job is to help you achieve your goals. So what kind of coach would I be if I didn't offer up some advice as we begin to plot our training?  Let's look at some of the most common speed bumps on the path to spring PR's.
Not Enough Maintenance
This may be the most overlooked aspect of training. Many of us do a great job of getting out the door and racking up the miles. The problem is that we don't do all the maintenance required to allow our bodies to continue to train. We've all heard of over-training. All too often, it's not over-training, but under-recovering. We don't do the necessary foam rolling, strengthening, and refueling our bodies require before we head out the door again. I often tell athletes that if they're too busy to fit foam rolling into their routine, they need to cut 10-15 minutes from their runs to make time to roll. The best way to continue to improve is to stay healthy and stack training days together. 
Be Consistent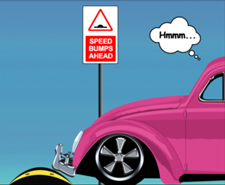 Mother Nature can be cruel during the frozen months. Learning to deal with the polar vortex makes an already difficult endeavor even more challenging. One common issue that derails athletes is inconsistency. Whether it's the temperature or a busy week of work, our training is often the negotiating chip that loses out.  Staying consistent with your training is the best way to allow your body to adapt to running. I tell athletes that instead of focusing on a single long run, they should focus on the number of days per week that they run and the duration—not distance—of that run. If we cut back on our weekly runs to focus on a single long run, we never truly adapt our body to the grind of training day after day—and thus we set ourselves up for injury. 
Slow Down
We live in a go-go-go society. Everyone is busy, so when we do find the time to train, we tend to go hard or go home. But if we try to go hard all the time, we'll never actually learn to run fast. By slowing down on our long runs, we allow our bodies to train a different cardiovascular stimulus that often gets neglected. It also allows us to recover enough so that we've got enough gas in the tank to go fast on hard workout days. I have athletes slow down to go faster. By implementing both long, slow runs and workouts run faster than race pace, I will develop both resources I'll need to PR on race day. 
Deal With The Now
If a weatherman described my racing career, he would say it was "fair to partly cloudy." The older I get, the faster I was. One of the biggest hurdles I face when training today is making sure my training matches the guy in the mirror, not the guy I was twenty years ago. It's hard to focus on the now. But if we spend too much time trying to run like we once did—or even where we dream to be—we will hinder our potential. Focus on where you are at now and climb the rungs of the ladder to get to where you want to be. The climb is easier one step at a time. 
Be Realistic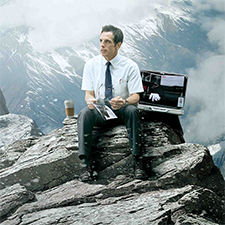 I love dreamers. Dreamers take leaps of faith and accomplish things that no one else thought possible. That being said, dreamers need to be realistic. They can't be the Walter Mitty of the world and settle for daydreaming alone. They need to set realistic expectations for themselves. Endurance athletes often struggle in this area. One of the most important things you can do as an endurance athlete is set a realistic goal and establish a process to reach that goal. Once you achieve that goal, set another realistic goal. By making smart, realistic, stepping-stone processes, we can avoid many of the deflating pitfalls that pop up in training and racing. 
As you prepare to tackle this training season, keep these speed bumps in mind. FLEET FEET is always here to help you travel the road to race day. We look forward to helping you stay full steam ahead.
Good Luck and Happy Racing!
Coach Cary
---
Tim Cary is FLEET FEET's Assistant Training Manager, coach of the FLEET FEET-sponsored Runnababez Elite team, and manager of the FLEET FEET Racing Team.  Over his 20 years of coaching, Tim has coached athletes to three national team championships, five national individual championships, two national records, and numerous All-American and All-State honors.  Click here to receive Tim's weekly article via email.