"If you can run, you can play." - AMP It Up Coach, Kat Foust
What is the AMP It Up mission?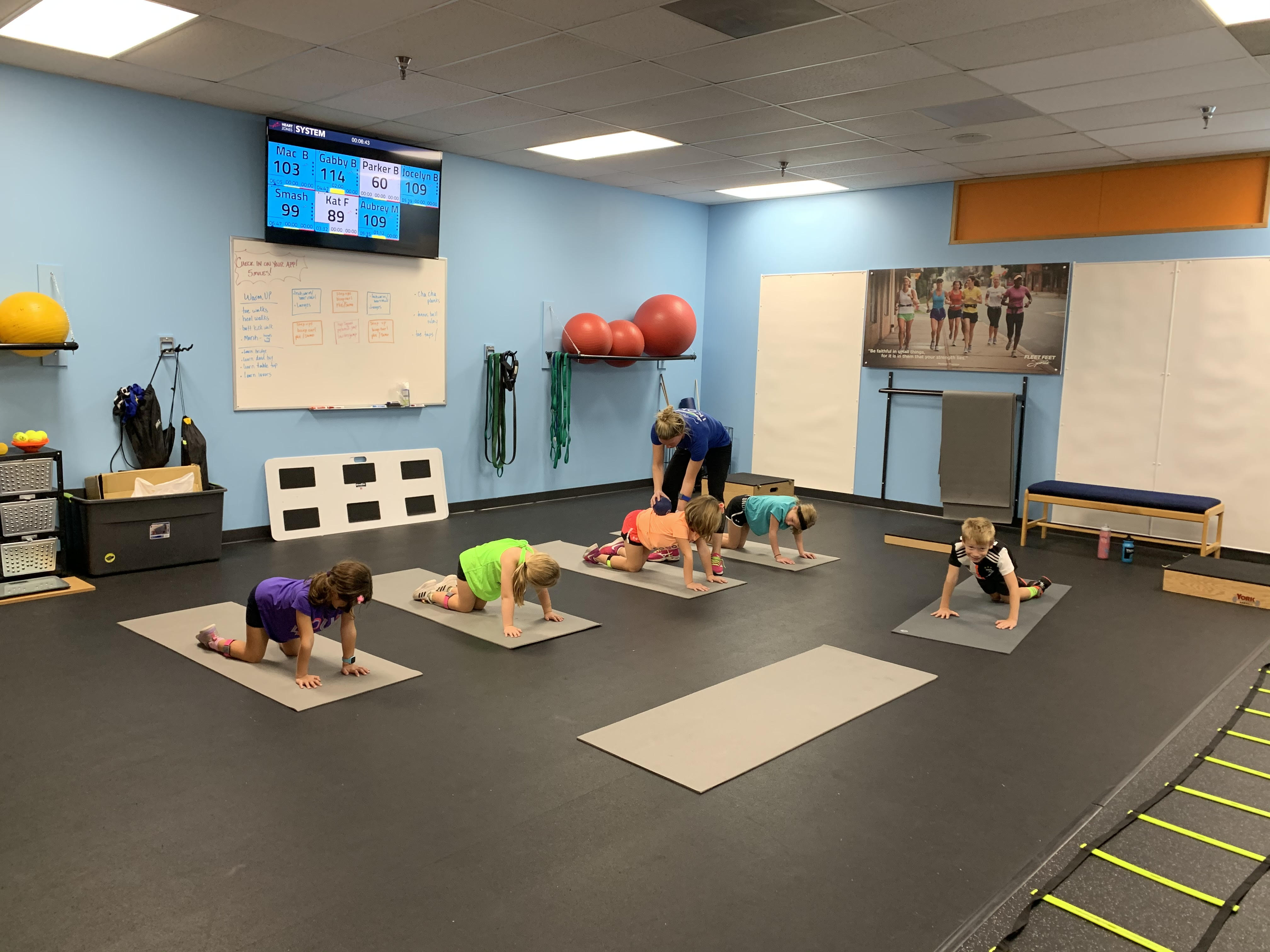 Running and playing are essential to leading a healthy lifestyle and research shows that daily physical activity increases information retention, cognitive function, and emotional health in young learners. The AMP It Up mission is to Accept children ages 5 to 10 of all abilities and experience levels and invite them to come Move with friends in a fun environment focused on Play. During each AMP It Up 6-week session, participants will improve their individual running and fitness, making it easier for them to move and motivating them to play, whether via running, competitive team sports, or just for fun activities with friends.
Why should your child join AMP It Up?


Recently, time spent running and playing has been replaced with "screen time," often with negative effect. And highly-competitive, year-round sports have unintentionally alienated kids from sports. AMP It Up is a program that makes moving as fun as any video game and focuses on enjoyment over performance. The environment is consistently relaxed and encouraging. Don't be fooled, however, AMP It Up participation results in improved fitness and health and an improved knowledge of running, the activity that is the foundation of sport.
What your child will do at AMP It Up?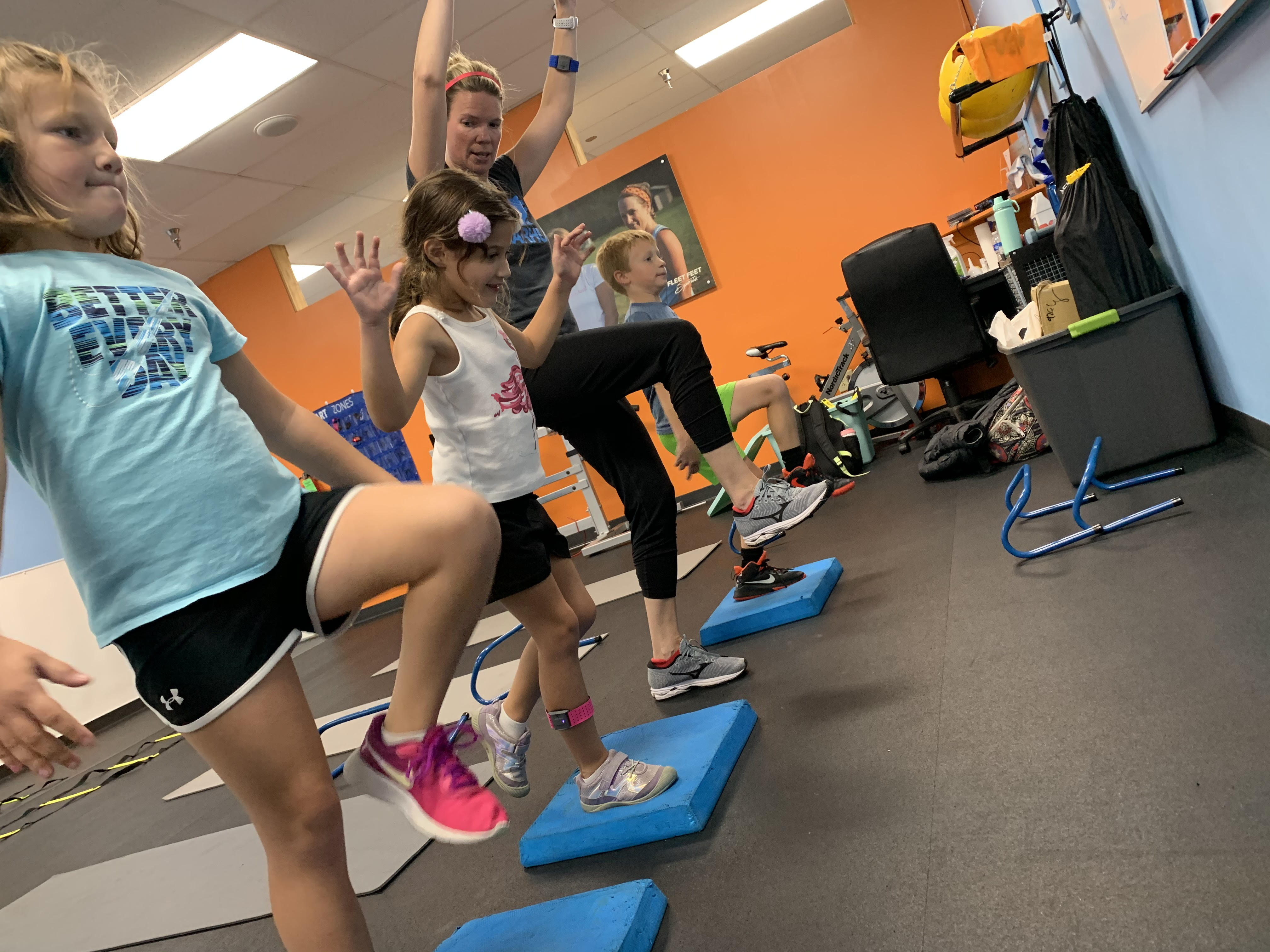 AMP It Up sessions are 1 hour in length. April through October sessions are held outside and include sprinting, endurance running, functional fitness stations, and group games. Sessions held November through March are held inside and utilize HeartZonesPE, a heart rate training platform developed by Fleet Feet founder Sally Edwards. HeartZonesPE maximizes training and body awareness by using each athlete's own heart rate to monitor their effort - and removes the need to compete with anyone but themselves in order to have success. Exercise and movement stations of varying intensity levels will be combined with warm-up games and stretching to improve functional fitness.
The "Who, When, Where" of AMP It Up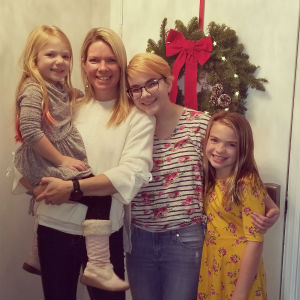 AMP It Up sessions are intended for kids aged 5-10 years. The upcoming 6-week season will be held inside two Fleet Feet locations - Des Peres and St. Charles. The 1-hour sessions inside Des Peres will be held on Tuesday evenings at 6:00pm March 10th through April 21st (taking 3/17 off for Spring Break). The 1-hour sessions inside St. Charles will be held on Thursday evenings at 6:00pm March 12th through April 23rd (taking 3/19 off for Spring Break). AMP It Up will be coached by Kat Foust. Kat's coaching career is the direct result of her personal love of sport and her desire to share that love with others. After getting her degree in Exercise Science, Kat has spent more than two decades coaching cross country, track & field, swimming, basketball, soccer, volleyball, and gymnastics. She has had - or still has - coaching/teaching affiliations with Andrews Academy (Lake Saint Louis), DeSmet, Immanuel Lutheran (Olivette), and Incarnate Word. Kat is a Level 1 USATF track and field coach, a certified USTA Safe Play instructor, and a member of both NSCA and MOAHPERD. In addition to her coaching work and raising her three active daughters, Kat competes in running races and triathlons and keeps up to date on gear by working part-time as a Fleet Feet Outfitter. Kat is also a graduate of The Improv Shop, so she keeps the kids laughing!
How do I register my child or learn more about AMP It Up?

The cost is $90 per child per 6-week session. Siblings discounts are available upon request. Register by clicking here for Des Peres or by clicking here for St. Charles or email training@fleetfeetstlouis.com for more information.