It's Time to Work, Train, and Grow Smarter....

....with our Fleet Feet Tread (powered by Heart Zones)! Fleet Feet Tread crafts effective workouts using the right methodology, the right training, and the right technology - that's the real cutting edge.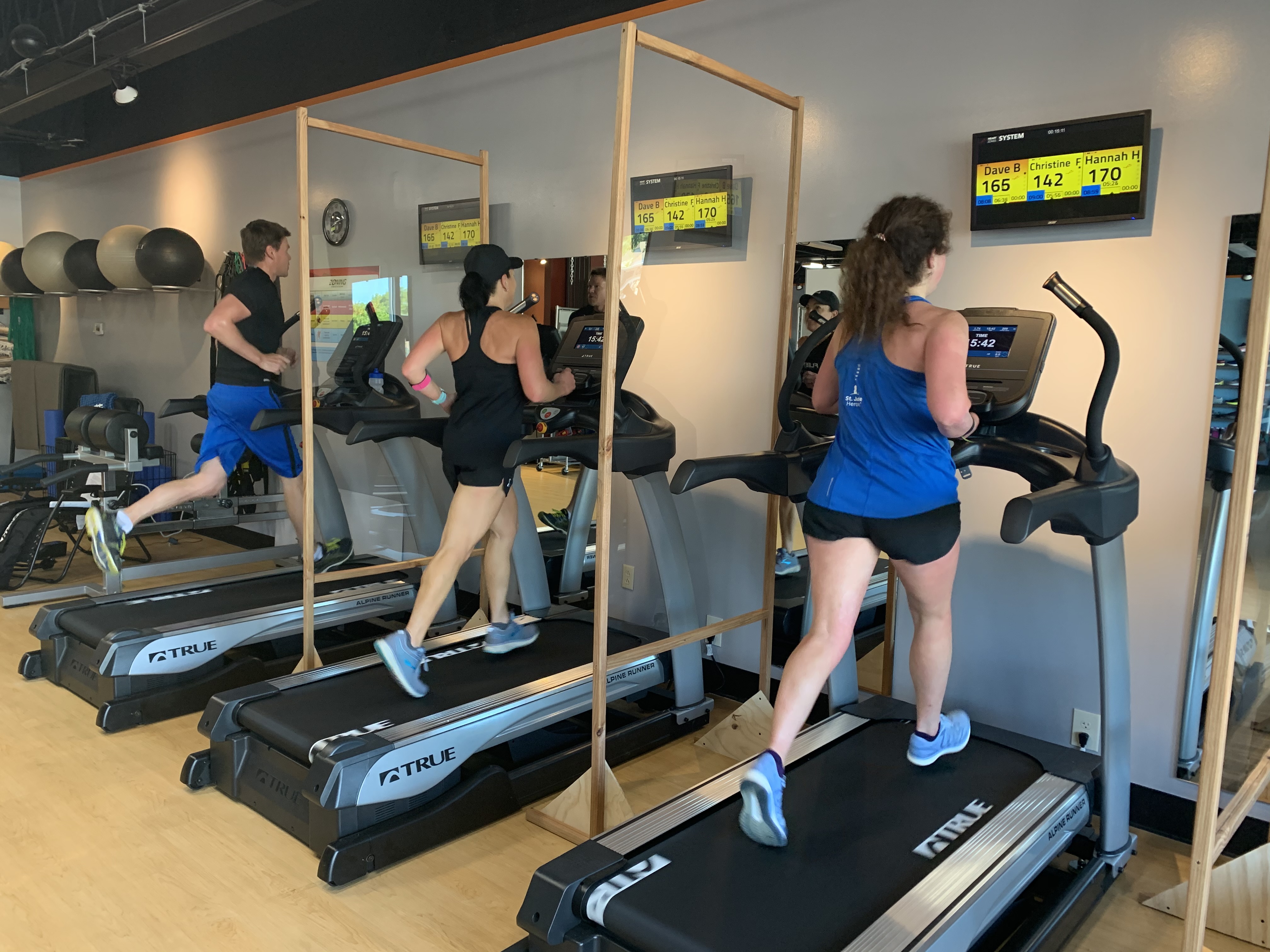 Participants wear provided heart rate monitors on their forearms or upper arms while their trainer actively guides them through a treadmill-based workout that focuses on cardiovascular fitness, but also improves their gait and cadence. Real-time, personalized feedback is displayed constantly on the Big Board, providing both critical information to the trainer and motivational feedback to the trainee.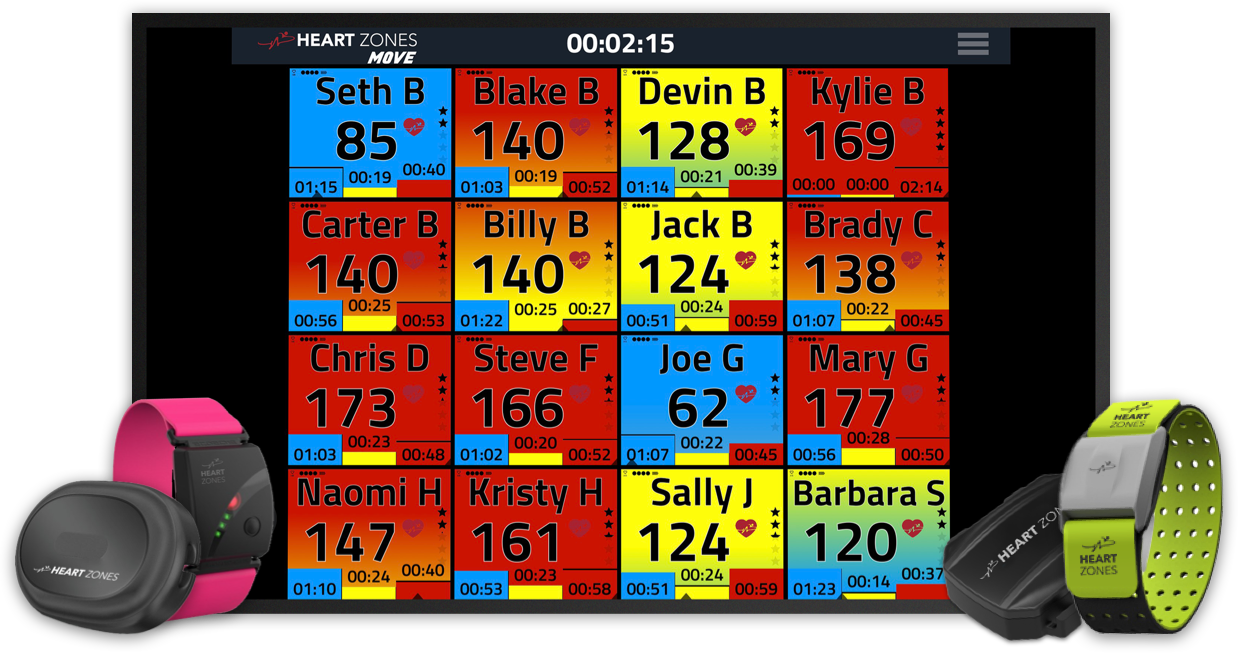 Fleet Feet Tread classes are held in our Des Peres clubhouse. Bathrooms, changing rooms, and a spot for your gear are available. !! Masks must be worn at all times (yes, even while running.) !!
The cost for each class is $15. Click here to register for your customized class!
---
Testimonials:
"With Heart Zones, we are able to produce workouts that are tailored to each individual, despite their differences in level of fitness." - Bret
"It creates a little bit of competition between the members which we like. They're working as hard as they want to be working so they can get the results they're looking for." - Lakiesha
"No matter what your fitness goals are…we're all working on the same ride, but at your own level. You're getting a personalized workout even in a group setting." - Cathie
"Our members are much more in tune with their bodies…Now they are using it to push themselves, track their workouts, and improve their overall fitness!" - Holly
---
Sally Edwards, the co-founder of Fleet Feet, founded Heart Zones in 1993 and has been perfecting the training protocol and technology ever since. She has literally written the book on heart rate training! Heart Zones is currently taught in approximately 300 schools and clubs and continues to expand. In St. Louis, many of the large school districts use Heart Zones in their PE programs. Click here to watch an excellent video about Sally that highlights the history of both Fleet Feet and Heart Zones. (Sally is shown at the Grand Opening of Fleet Feet St. Louis, along with the back of owner David Spetnagel's head, at the 2:13 mark in the video.)
---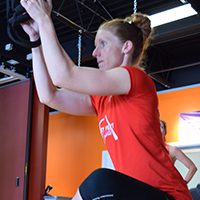 Fleet Feet Running Club Manager Brandi Barbre has more than a decade of experience coaching athletic performance, prescribing corrective exercise, and conducting metabolic testing. Her dedication to delivering a curriculum of proven, scientifically-designed, and full-spectrum training options to Fleet Feet clients has led her to develop a team of trainers and therapists that is second to none. If you would like to join the Fleet Feet Running Club team, please send your resume to Brandi at ffrc@fleetfeetstlouis.com.