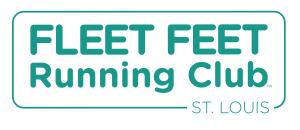 ---
WHY JOIN OUR 50M PROGRAM?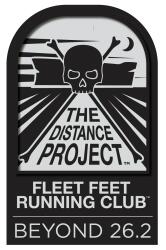 "Only those who will risk going too far can possibly find out how far one can go." - T.S. Eliot
If you've ever completed a marathon and thought, "Well, that just wasn't long enough," we have good news! The 50k Distance Project is a 18-week, group training program designed for runners who are motivated to move beyond the classic 26 mile, 385 yard marathon distance and up to the 50M ultramarathon. Members will learn how to adapt to the increased mileage, develop the ability to run while fatigued, and experiment with the different nutrition and hydration needs of the ultrarunner.
Whether your goal is to simply complete the distance or to achieve a personal record, the Distance Project will help you to achieve your goal! Our coaches recognize there is no one-size-fits-all approach to ultrarunning and will design a training program based on your specific goals and focused on keeping you safe, healthy, and ready for race day.
Members of The Distance Project should have a solid marathon performance (2 or more) under their belts and experience with the critical base-building that is required for marathon training.
---
PROGRAM STRUCTURE
We meet Wednesday evenings (usually at 6:00pm) around Creve Coeur Lake, Saturday mornings (usually at 6:30am) at various parks in the St. Louis/St. Charles area, and Sunday mornings (usually at 6:30am) at various points along the Katy Trail. Also, all team members - and their running partners, friends, and family - are invited to join us at our open Thursday evening and Sunday morning social runs.
---
REGISTRATION
This program will begin on Sunday, June 28th and will conclude on Saturday, November 14th, 2020. However, we welcome anyone to join at any time and we can customize the program to prepare you for any goal race. Each week, the price for each program is prorated so late enrolees only pay for the remaining weeks. Of course, the more training you complete the more fun you'll have and the easier it will be for you to accomplish your goal. We strongly recommend joining the program as early as possible. To register for the 50M Distance Project, click here. As of February 24th, the fee is $336, but...
Active-level Fleet Feet Running Club members save on their registration fees, so please consider becoming a club member before registering. As an Active member, you'll receive a year-round 15% discount on FFRC training services and FFRC/Fleet Feet apparel, regular deals on other gear, and access to hundreds of new running buddies via the private FFRC Facebook page. Click here to become an Active FFRC member.

---
QUESTIONS?
Email ffrc@fleetfeetstlouis.com or call us at 855-786-5945 x715 and we'll answer them!