Fleet Feet St. Louis Personal Training can be the best investment you can make in yourself. Every person is unique, and having a personalized training plan tailored to your individual strengths and weaknesses can be the missing link to finally achieving your running and fitness goals.
Meet our Personal Trainer | Brogan Vahle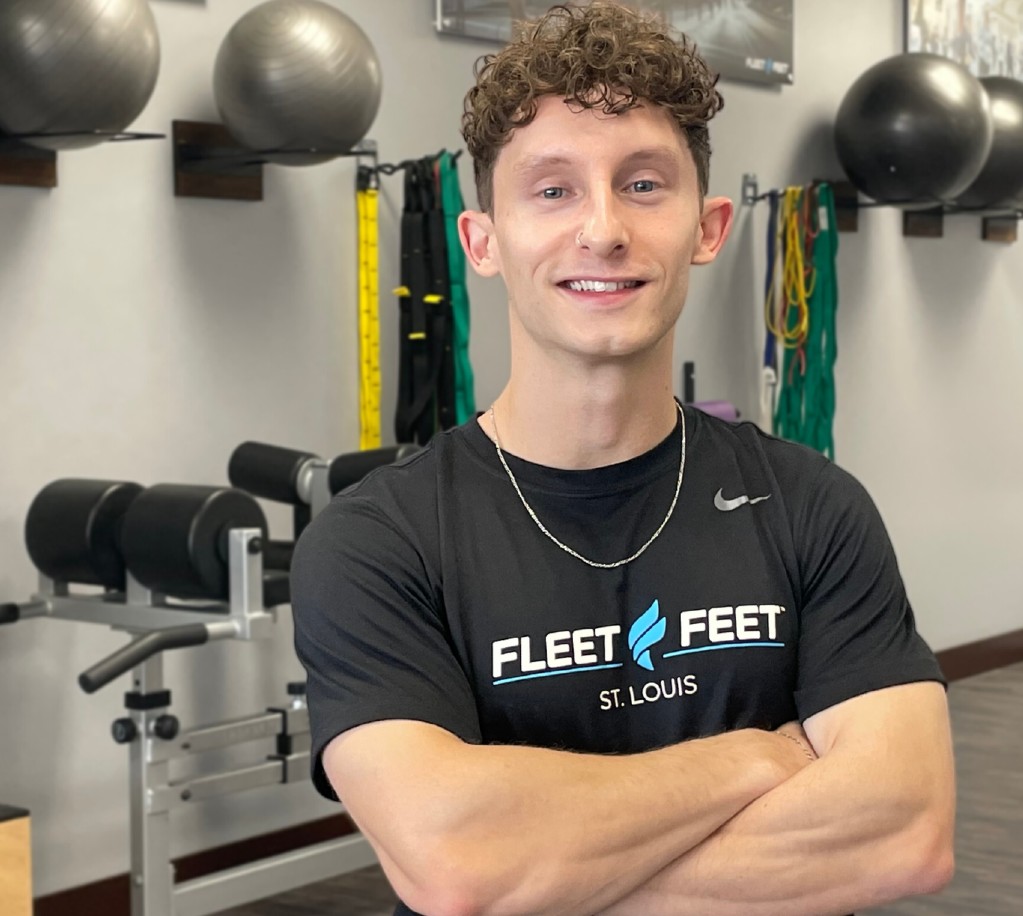 Brogan is an experienced fitness professional and Strength and Conditioning Coach. In addition to his certifications from NASM and ACE, he also has a background in personal training as well as soccer coaching at both youth and high school levels. Outside of all things athletic, he enjoys playing chess, cooking, and playing with his Dachshund, Otto. Brogan is excited to bring his abilities to the athletes of Fleet Feet and looks forward to helping runners and non-runners alike reach their goals.
What can Brogan provide you?
Accountability |

Having Brogan in your corner helps you keep on track

,

h

olding you accountable for following your respective training program and guiding you along the way. He is able to consistently

monitor

progress along your path to success.

Knowledge |

Brogan has a vast wealth of knowledge and experience to give you a safe and efficient workout to meet your unique goals, whether it's

r

unning a faster 5k, increasing your V

O

2 Max, losing some weight, or gaining strength. His science-based approach can equip you with a solid fitness foundation built on the current research to help maximize your results.

Motivation |

We all hit plateaus. Some days we just don't want to get out and run or hit the gym. Having Brogan there to pick you up with

a

motivating challenge is key to long-term achievement. Running the same paths and paces can be boring and discouraging

,

but Brogan can present new and fun ways to train to keep you motivated!
Schedule an Initial Consultation to Get Started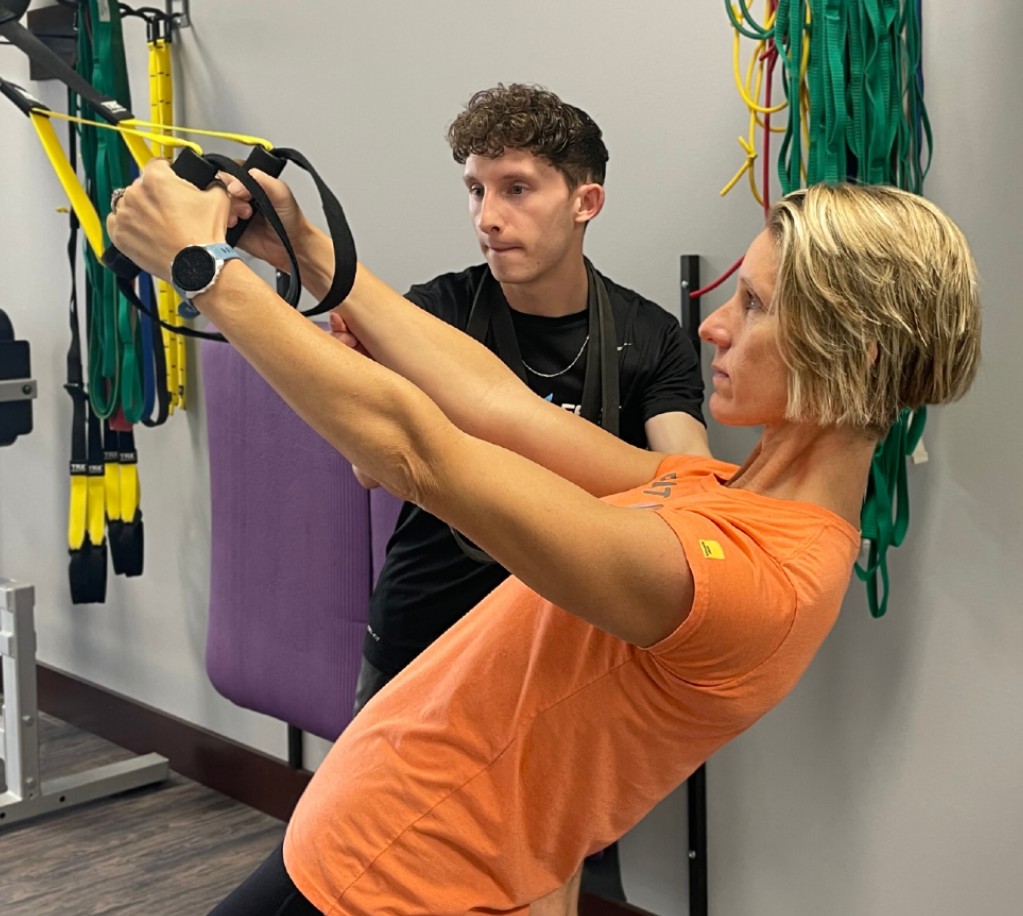 The initial consultation is the foundation for Brogan to get to know you and your unique goals. Here we will determine all factors that contribute to your current status and how those factors affect the potential for your future training goals. Following discussion, we will conduct a dynamic warm-up and quick sample workout. Be prepared to move! Schedule a free initial consultation with Brogan at our Des Peres location or St. Charles location.
If you are ready to invest in your health and well-being, you can choose from 30-Minute or 60-Minute training sessions at both our Des Peres & St. Charles locations:
30-Minute Sessions:
1, 30-Minute Session | $33 per session
4, 30-Minute Sessions | $120 ($30 per session)
8, 30-Minute Sessions | $224 ($28 per session)
12, 30-Minute Sessions | $300 ($25 per session)
60-Minute Sessions:
1, 60-Minute Session | $66
4, 60-Minute Sessions | $240 ($60 per session)
8, 60-Minute Sessions | $448 ($56 per session)
12, 60-Minute Sessions | $600 ($50 per session)