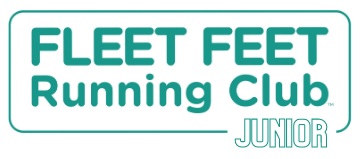 Join us this summer at Fleet Feet Running Club (FFRC) Junior Summer Camp at the St. Peter's Rec Plex Trails! Our camps are month-long immersions into the sport and culture of running. We offer well-structured training and first-class coaching, all while squeezing in as much fun as possible. Our goal, at month's end, is for kids aged 10-13 years to develop a lifelong love of fitness and running!
Junior Summer Camp activites include:
2 coached group runs per week
Instruction in functional strength, functional flexibility, nutrition, and other healthy habits
Focus on proper form and running gait
Team-building activities
---

We would love to have you join us for either one (or even two) month-long camps!
June Camp: Tuesday, June 1st through June 24th, 6:00-7:30pm.
July Camp: Tuesday, July 6th through July 29th, 6:00-7:30pm.
To register for one (or both) Fleet Feet Running Club (FFRC) Junior Summer Camp(s), click here. The fee is $80. Discounts available for siblings and second month registration. Please contact training@fleetfeetstlouis.com for more details.

---
After you register you will receive immediate confirmation of your registration via email or text (from our registration system, Vagaro). A day or two after your registration you will receive an email (from ffrc@fleetfeetstlouis.com) with detailed instructions regarding next steps.
Whenever you register for any FFRC service you will receive 15% of your fee in FFRC reward points that can be redeemed for future FFRC services. For example, when you purchase a VO2Max Assessment for $100 you will earn 15 points. When you collect 50 points, for another example, you can redeem them for a Functional Movement Screening, which normally costs $50. Points do not expire and are automatically applied to any applicable purchase.