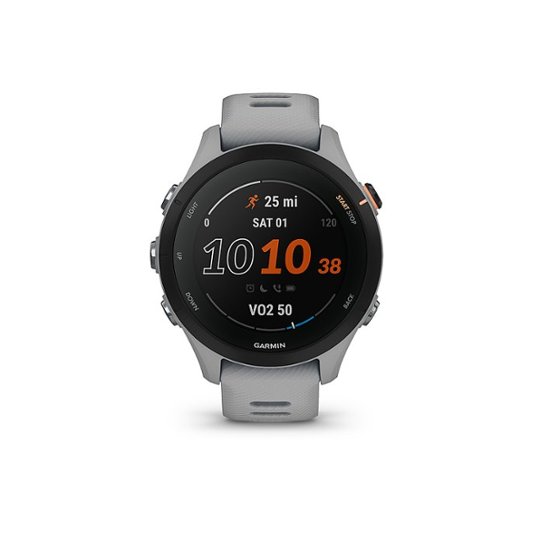 Garmin's GPS running watches do much more than track your distance and pace, yet most runners aren't familiar with all of their features. We are - and at our Garmin workshops - we'll show you how to use them.
GPS tracking. | Garmin GPS watches tune in to navigational satellites to track your location, the distance you run, and your pace.
Activity tracking. | When you're not running, Garmin watches act as an activity tracker and can give you a fuller picture of your daily activity, including overall steps, distance, calorie burn, and sleep duration and quality.
Heart rate monitoring. | Select Garmin watches include wrist-based heart rate monitoring. Garmin's Elevate heart rate technology identifies your heart rate zone and beats per minute in real time—all without the use of a chest strap.
Advanced running metrics. | Select Garmin running watches provide detailed info on the way run so you can analyze and improve your form.
Garmin connect. | Garmin's GPS and running watches sync with the company's online fitness community, Garmin Connect. Load the free Garmin Connect app on your phone and you can log your workouts, compete against friends, and much more.
Upcoming workshops:
CLICK HERE to register for the $10 Workshop. So we can better serve you, please let us know any specific Garmin-related questions you may have by submitting them here.