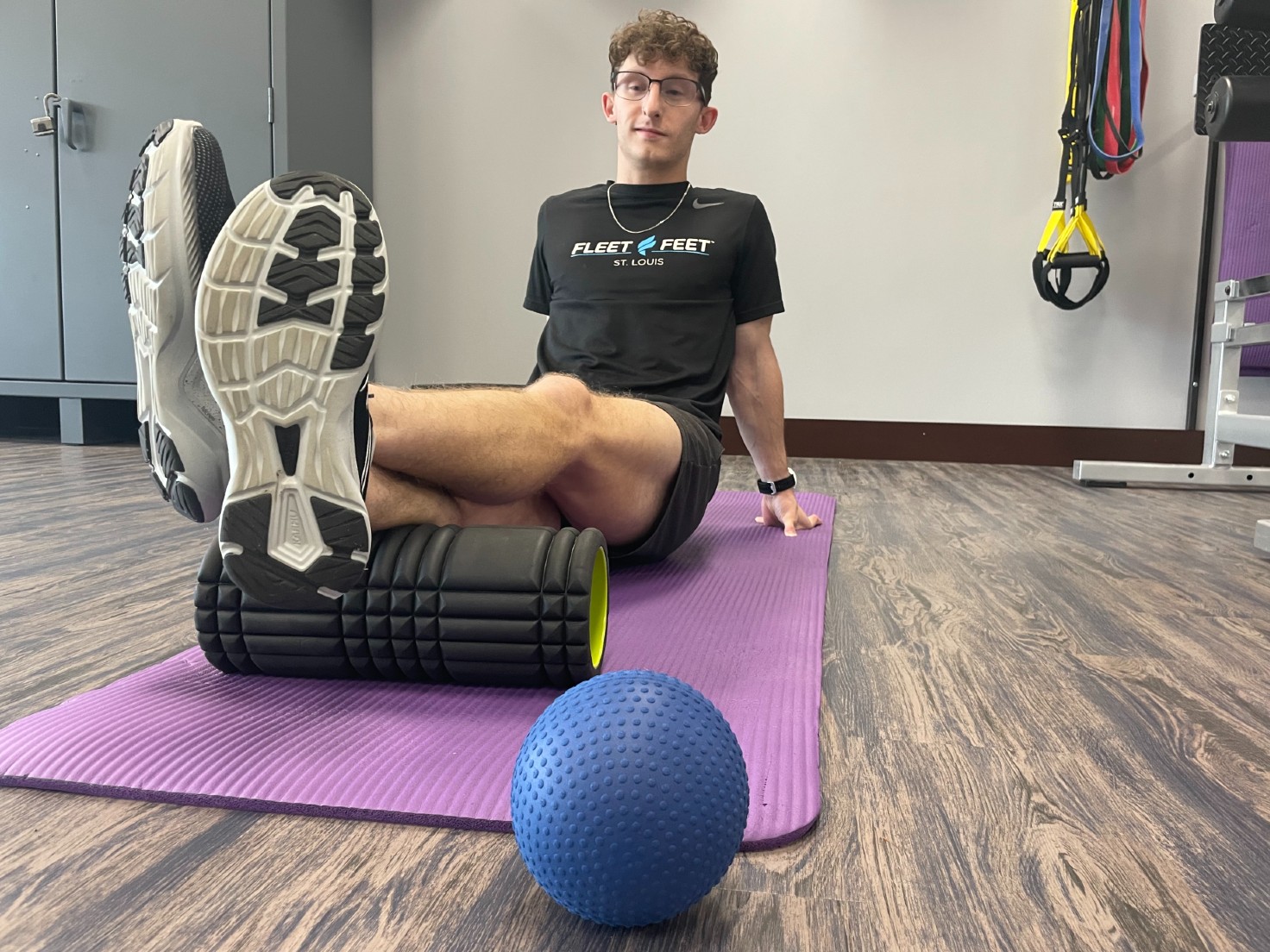 Athletes of all levels regularly experience muscle soreness in the calves, thighs, and hips. Participants in our 60-minute Foam Rolling workshop learn how to use the simple but versatile foam roller to soften, stretch, and re-align the muscles in these areas in order to relieve tension, promote recovery, and prepare the body for additional training.
Benefits of foam rolling:
Improves circulation throughout the skin, fascia, and muscles.

Through improved blood circulation, a more efficient exchange of nutrients and waste products occurs at the cellular level to improve recovery.

Lengthens short (tight) muscles, tendons, and ligaments

. Some muscles (i.e. hip flexors) and tendons/ligaments (i.e. iliotibial band) are prone to shortening and are difficult to effectively stretch and apply therapeutic pressure. But with a foam roller, you can apply deep pressure massage to such areas and lengthen shortened tissues, thereby preventing physical imbalances that can predispose you to injury.

Improves mobility and range of motion

.

Studies by the National Strength and Conditioning Association report knee joint range of motion (ROM) increases of 12.7% and 10.3% at two and 10 minutes, respectively, following two one-minute bouts of foam rolling of the quadriceps.

Increases training efficiency.

A study published in 2013 in

Medicine & Science in Sports & Exercise

reported reduced muscle soreness one, two, and three days after an intense workout increasing training efficiency.
Testimonials:
"I had never used the roller before and wondered how much I might benefit from taking This Is How We Roll. I highly recommend it for all runners (experienced or beginner). You will definitely benefit! A lot more knowledge than I expected! " –

LL

"A class that 'hurts so good' rolls away the tight, stiff, achy muscles. Those aches are not just 'old age.'" –

DR

"What a difference a class makes. I've owned a foam roller but never knew how to use it, until now. Thanks Fleet Feet!" –

HD
Where, When, and How Much?
Fleet Feet Des Peres (click here to register for our Des Peres Clubhouse)

Thursday, September 28th, 2023, 6:30pm
Thursday, March 28th, 2024, 6:30pm

Fleet Feet St. Charles (click here to register for our St. Charles Clubhouse)

Thursday, June 29th, 2023, 6:00pm
Thursday, December 14th, 2023, 6:30pm
The cost for each workshop is $15.
Even more motivation to roll: