Functional Strength classes are now offered both in our Clubhouses and Online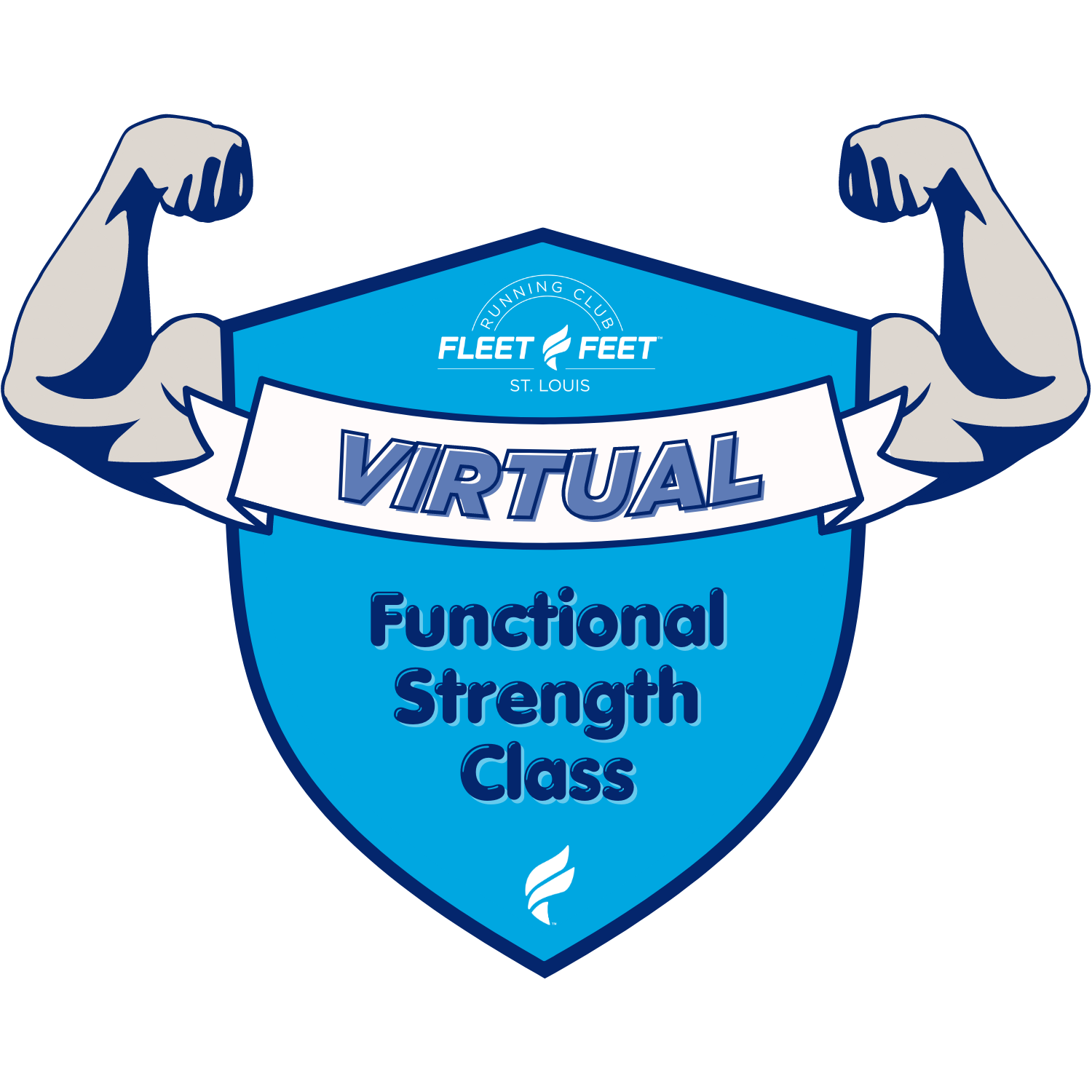 Our Virtual Functional Strength class develops "useful" strength, or the type of strength that makes you faster and healthier (all from the comforts of your own home). The first part of each class is spent activating small muscle groups and increasing joint mobility. Then, large muscle groups are targeted and strengthened. The result is a one-two punch that maximizes energy output and strengthens the muscles surrounding common injury sites.
Why Functional Strength for Runners...?
It tops the charts. Strength training ranks #1 in best non-running ways to boost performance. A study published last year in the Journal of Strength and Conditioning Research showed that runners who add three days of resistance training exercises to their weekly program increase their leg strength and enhance their endurance

It is your armor against getting injured

. Strength training builds the smaller muscles that running neglects, and can therefore help correct the muscular imbalances that can contribute to overuse injuries in runners.
It converts car exhaust into gas. You will recover faster from those long runs because strength training makes your body more efficient at converting metabolic waste into energy.
...(and perhaps more importantly) Why Virtual Functional Strength for Runners?
It is flexible and convenient.

Our virtual strength class provides a convenient and flexible way to fit strength training into your busy schedule. You can join our live classes or access past videos of our classes anytime, anywhere. No need to worry about transportation or scheduling conflicts, simply log in to our virtual platform and start your workout.
It allows participants to be their full selves. Group classes can be intimidating....we get it. Rest assured, our

classes are suitable for all fitness levels, from beginners to advanced athletes, and can be modified to meet your specific needs. Our virtual classes allow you to participate in a supportive community of like-minded individuals (no matter where you are in your fitness journey) from the comforts of your own space.
Where, When, and How Much?
Virtual Functional Strength classes are offered between Monday, July 3rd and Thursday, June 27th on....
Mondays at 9:00am
Wednesdays at 7:00am
Thursdays at 4:00pm
You can purchase a $100 Class Pass that grants access to any, or all, classes during that 4 week period of time (12 possible classes) or you can purchase a single class at $11.
To purchase the Class Pass, please click here. If you are interested in a single class, please click here.