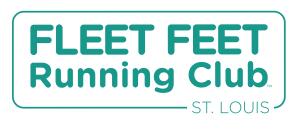 "Only those who will risk going too far can possibly find out how far one can go." - T.S. Eliot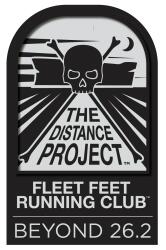 If you've ever completed a marathon and thought, "Well, that just wasn't long enough," we have good news! The Distance Project is a 16-week, trail-based, group training program designed for runners who are motivated to move beyond the classic 26 mile, 385 yard marathon distance and to the 50K ultramarathon. Members will learn how to adapt to the increased mileage, develop the ability to run while fatigued, and experiment with the different nutrition and hydration needs of the ultrarunner.
Whether your goal is to simply complete the distance or to achieve a personal record, The Distance Project will help you to achieve your goal! Our coaches recognize there is no one-size-fits-all approach to ultrarunning and will design a training program based on your specific goals and focused on keeping you safe, healthy, and ready for race day.
Members of The Distance Project should have a solid marathon performance (2 or more) under their belts and experience with the critical base-building that is required for marathon training.
Upcoming Programs
Our Winter 50K Distance Project will begin with a kickoff meeting on November 18th at 6:00pm at our Des Peres store. We train Wednesday evenings (6:00pm) at Lewis & Clark Trailhead near Weldon Spring, Saturday mornings (7:30am) at various parks in the St. Louis/St. Charles area, and Sunday mornings (7:30am) at various points along the Katy Trail. We invite you to pass the time before your program begins by joining us for our Thursday evening and Sunday morning social runs.



To become an Active-Level member, click here. and you will have unlimited access to our professional coaches and hundreds of new running buddies via our FFRC Facebook page. You'll receive 24/7, 365 days of discounts on FFRC training services and FFRC/Fleet Feet St. Louis gear. And, you'll receive priority access to select events and weekly product deals.To register for our Winter 50K Distance Project, click here.