Registration
Volunteer Sign-Up Results & Photos
Fleet Feet is excited to offer a spring half marathon, the St. Charles Half Marathon presented by Altra Running. Starting from Missouri Research Park, the 13.1 miles showcases the area's natural beauty. Participants receive their choice of commemorative race swag: running hat or gender-specific singlet. Those who can't decide can get both for an additional fee. All finishers receive a custom finisher medal celebrating their accomplishment!
Finishers can enjoy a cold, crisp brew from Athletic Brewing Co. Athletic Brewing offers a whole platform of delicious, craft non-alcoholic beers for the modern beer drinker. They believe you shouldn't have to sacrifice your ability to be healthy, active, and at your best to enjoy great beer.
The good news keeps coming, finishers will also get to taste freshly-brewed beers from just down the road. Good News Brewing will be serving up some unforgettable craft alcoholic beers. Good News means having fun, celebrating, being in community, and having parties.
The finisher perks continue with a boxed lunch from your favorite neighborhood sandwich shop, Potbelly! A special thank you to the St. Charles Potbelly Sandwich Shop for their community support. Visit their location off First Capitol Dr. and Feed Your Smile!
Participants can enjoy services provided by the Back Pain Center during pre/post-race. BPC places an extreme emphasis on properly diagnosing patients and using research-backed techniques to get them out of pain and into health.
Altra Running is offering an exclusive deal for St. Charles Half Marathon participants the month following the event. Anytime between May 15 and June 15, participants can come into any Fleet Feet St. Louis store to purchase a pair of in-stock Altra shoes and receive a $10 Fleet Feet gift card! There will be a tear-off tag on the bottom of your bib for you to present and redeem this special offer.
Can't make it to the in-person event but want to be a part of the fun and stay motivated? Sign up for the half marathon as a virtual runner and receive the same swag and custom finisher medal as in-person participants, and complete the distance on your own!
Proud to support and partner with St. Jude Children's Research Hospital. The mission of St. Jude is to advance cures, and means of prevention, for pediatric catastrophic diseases through research and treatment. Consistent with the vision of our founder Danny Thomas, no child is denied treatment based on race, religion or a family's ability to pay. To learn more about how St. Jude is saving lives and how you can help, please visit StJude.org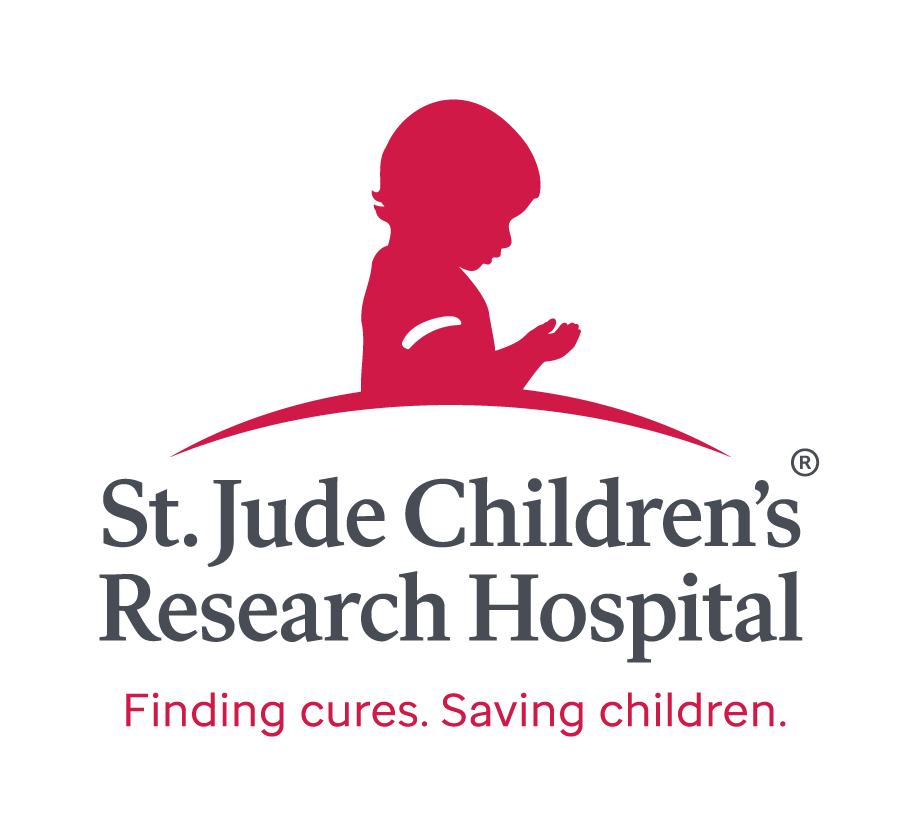 DATE | Sunday, May 15, 2022
LOCATION | Missouri Research Park, 22 Missouri Research Park Ct, St. Charles MO
EVENT TIMELINE

6:30am | Parking opens

6:45am | Packet pick-up/Registration open

7:30am | Half Marathon starts

10:15am | Overall winners announced & Awards table opens
PARKING | PARKING MAP
Participants parking is available at #3, 5, & 17 Missouri Research Park Dr., Weldon Springs, MO 63304. Parking opens at 6:30am. If you arrive after 7:20am, you must come to Missouri Research Park via HWY 94 and park at #4 Missouri Research Dr. 63304. Missouri Research Park Cir will close for the start of the race at 7:20am and remain closed until 8:45am.
COURSE | COURSE MAP
The St. Charles Half Marathon course is a unique combination of roads, paved and gravel trails. Starting on the Missouri Research Park's wide streets, runners will get off to a quick start as the course necks down to a beautiful, paved trail featuring 100' in elevation drop over the first 1.5 miles. The next 4 miles will allow you to lock into a rhythmic pace on the flat Katy Trail section along the Missouri River. This stretch offers tree and bluff-sheltered running conditions with shade, little wind, and lovely river views. The next section of the course runs on the Hamburg Trail. This 4-mile portion will begin to test your mettle as the double-track, packed gravel trail gradually regains elevation. While uphill, this section features an overhead canopy of trees most of the way. You'll exit the Hamburg Trail at the Interpretive Center and "The Mound," and transition to the smooth asphalt of the Busch Greenway trail. The final 3 miles features rolling hills with views of spring flowers, lakes, and prairie grass as you make your way to the finish.
COURSE DETAILS

Course closes at 12:00pm

Two-timing split points positioned at approximately miles 6 and 10 on the course

Aid Stations located near miles 2, 5.75, 8.8, 10, 11.5

USATF Certified Course (MO16017DG)

Dogs are not permitted on the course
COURSE PREVIEW RUN | Fleet Feet St. Louis and Altra Running are excited to offer a course preview run for the St. Charles Half Marathon on Sunday, April 10th starting at 7:30am. Get the opportunity to become familiar with the half marathon course prior to race day. ​All are welcome to attend and race registration is not required. Altra Running representatives, Ansel and Dom, will also be there to talk and answer any questions about the brand and their shoes. Altra shoe demos will be available. Follow the Facebook Event for updates.
AID STATIONS | The course will feature 5 aid stations located near miles 2, 5.75, 8.8, 10, and 11.5. Each aid station will have water, gatorade and ice and be staffed by volunteers. However, we encourage participants to carry their own additional nutrition and fluids to suit their personal needs based on weather conditions.
REGISTRATION & FEES | Pre-registration is required.
--- IN-PERSON ---
$65 | thru 3/31

$70 | 4/1 - 4/28

$75 | 4/29 thru race day
--- VIRTUAL ---
$40 | thru 4/28

$45 | 4/29-5/15
PACKET PICK UP | Your race packets and those of any friends and family can be picked up on...
Friday, May 13th | 11:00am - 7:00pm | Fleet Feet -

Des Peres

Saturday, May 14th | 10:00am - 5:00pm | Fleet Feet -

St. Charles

Sunday, May 15th | opens at 6:45am |

Missouri Research Park

Virtual participants can choose to have their packet mailed to them for $6.
SWAG | Participants can choose between a gender-specific singlet or a BOCO running hat.
Singlet

:

Beat the heat and add this light running singlet to your summer wardrobe. Featuring lightweight, breathable, moisture-managing fabric, you'll have fresh assurance with the antibacterial treatment and odor control fabric. Singlets feature a relaxed fit and come in gender-specific sizing. Review the

sizing chart

to find your best fit!

Elite Runner Hat

: The BOCO Gear Elite Runner hat features a reshaped bill that mimics that of a baseball cap for greater sun and glare protection. The ventilator mesh side and rear panels help the heat escape to keep you cool. Bottom line, whether you run fast or a little less fast, you will be styling in this tech-savvy hat! A must-have for your summer running wardrobe. One size fits most. Participants can choose to purchase additional hats for $23 each ($30 value).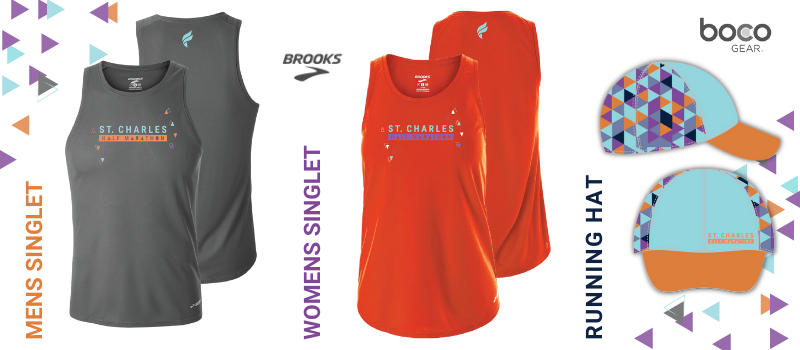 VIRTUAL EVENT | The virtual event is similar to a traditional event except participants complete it entirely on their own. There is not a required location that the event must be completed nor a mandatory time. There is no time limit the distance must be covered, and you can split up the distance between multiple days. The important thing is to at least finish the event, complete the distance, and have fun! The virtual event promotes positive motivation by helping everyone to get outside, be active and healthy. Once finished, simply go online and submit your time to be included in the race results page! Instructions on how to record and submit your times will be emailed to all virtual participants on 5/10. If during registration, you chose packet mailing ($6), packets will ship out May 10-16 depending on your date of registration. Register by 4/28 to guarantee your packet by 5/15. Virtual results can be submitted May 10-31.
FINISHER MEDAL & AWARDS | IN-PERSON: Half Marathon finishers will receive a custom finisher medal. Awards to the top three overall male/female finishers and the top three male/female in the following age groups: 19 & under, 20-29, 30-39, 40-49, 50-59, 60-69, 70 & over. Awards are based on chip time. VIRTUAL: All virtual participants will receive a custom finisher medal. There are no overall or age group awards for the virtual event.

RESULTS | All in-person participants who provide a cell phone number during registration will receive their results via text message shortly after crossing the finish line. Follow live in-person results here.
VOLUNTEERS | Interested in volunteering at the St. Charles Half Marathon? All volunteers will receive a BOCO Gear Hat and Fleet Feet gift card. Have a group interested? Donations are available for groups of 5 or more.
EVENT POLICIES & FAQ:
No-Risk Registration

- We understand these are uncertain times. Our intention is to host an in-person event. However, should the health situation change and we cannot host the event, all runners will be able to defer to 2023 or run the event virtually. If the event is canceled before April 28, participants will have the option to choose between a refund, deferral, or run the event virtually. Registration is available online, in-person at packet pick-up and race day.

Will there be on-course support?

Yes, we will have course marshals and traffic control on the course. Athletic Trainers will be available at the finish line.

Is there a bag check? There is no official bag check, but the venue does have grass areas and space to spread out. Parking is near the start/finish. Volunteers or Fleet Feet staff are not responsible for your personal belongings.
Restroom facilities will be located at the start/finish area and near each aid station on course (except aid station #1).

Are dogs allowed at the event or allowed to participate?

We love dogs, but dogs are not allowed to participate in the race.

Inclement Weather Policy:

The safety of our participants and volunteers is our highest priority. If severe weather is present, we will post an update on the Facebook Event Page and at the top of this page by 6:00 am the morning of the event at the latest.

Refund Policy -

No refunds after April 28, 2022. Processing fees are non-refundable. Entries are not transferable to another event but can be transferred to another participant. Transferring registration is allowed through May 9, 2022.

A $3 processing fee will be applied to all refunds and transfers.

What if I have a positive COVID-19 test or show symptoms of COVID-19?

If you have a positive COVID-19 test or show symptoms (

click here

for a complete list of symptoms), we ask that you not attend the event. Participants who fall into this category will be offered the following options; defer to the 2023 event, or participate virtually after their quarantine period. We will also provide the following refund options. If the request is received by April 28, 2022, the participant can receive a full refund minus the transaction fees if, after April 28, 2022, participants with a positive COVID-19 test can receive a 50% refund or defer to 2023.

COVID-19 Status:

We intend to be able to hold this event in person. We are working on plans to take all necessary precautions to make this a safe event during the COVID-19 situation based on the latest guidelines as the event approaches. As we finalize those plans and precautions and have them in place, we will include them in race communications closer to the race date. Participant safety is our number one concern, and if deemed unsafe to have an in-person event, the race will switch to an all-virtual event. Should we have to hold the event virtually, we will automatically switch all participants to the virtual event and send details on how to obtain your race swag and submit your virtual times. If you do not want to participate in the virtual event, you can defer your entry to our 2023 event. We will contact all participants if it goes virtual with further instructions.
QUESTIONS? | Questions about the race? Call the Race Productions office at 855-786-5945 x716 or click the button below.
SPONSORS | Interested in becoming a sponsor? Contact Hannah (hannah.hughes@fleetfeetstlouis.com) for more details about sponsorship opportunities!

We are proud to introduce Altra Running as the St. Charles Half Marathon presenting sponsor. Founded in 2009, their natural philosophy on running with the signature FootShape™ design took them from the back room of a specialty running store to the front of the pack on roads and trails across the world. The company was built upon this innovative approach which has kept them going for over a decade and aims to keep you running for a lifetime. We are thrilled to have them on board to take our event to the next level with their innovation and inspiration.
SPECIAL THANKS TO OUR SPONSORS