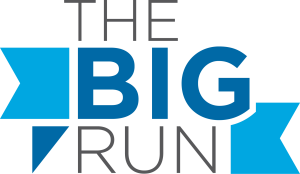 Thank you for your interest in volunteering at The Big Run. Due to the popularity of last year's location, we are adding it to the list! The Big Run is held on Wednesday, June 3rd at both 370 Lakeside and Tower Grove Park. This annual nationwide 5K brings thousands of runners together on Global Running Day to do what we love most—run.
All volunteers will receive an event tri-blend shirt. Volunteers are needed to assist with equipment set-up, packet pick-up and registration, course marshaling, post-race refreshment distribution, water station management, and clean-up. Shift times vary depending on the position but the majority run from 5:00 pm to 8:00 pm.
Please fill out the form below to submit your information for a volunteer position. If you have any special needs or requests, please provide them and we will do our best to accommodate you. And please make sure to select the correct location you are wanting to volunteer at.
No later than one week before the event you will receive an email from me with more detailed instructions. If you have questions at any time, feel free to email Jules McCormick at jules@fleetfeetstlouis.com.
Thank you!
Jules McCormick, Race Director
The Big Run