Be a part of something Big. For the fifth year and in-person again, Fleet Feet is excited to bring the running community together to celebrate Global Running Day on June 2! New this year, participants can choose between two locations: (1) Queeny Park, Manchester, and (2) Lakeside 370 Park, St. Peters. Or, sign up as a virtual runner and complete the distance on your own. Participants can choose to receive a commemorative soft-style shirt, or opt-out of the swag to save on registration fees. All finishers receive this year's custom finisher medal. In-person participants can enjoy a cold post-race refreshing brew (21 & up), snacks, food trucks, music, and more.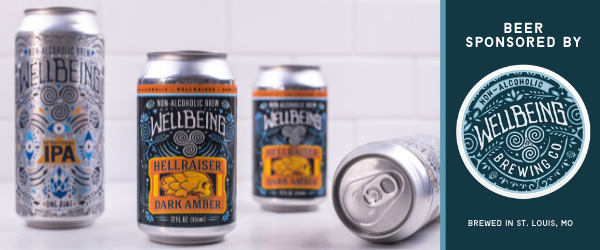 DATE | Wednesday, June 2, 2021
START TIMES | Open start line between 6:00-6:30pm. Runners can start anytime during the open start line time. Event is limited to 550 participants.
LOCATIONS
Queeny Park - 550 Weidman Rd, St. Louis, MO 63011
370 Lakeside Park - 1000 Lakeside Park Drive, St. Peters, MO 63376
Virtual – celebrate the day and complete your run/walk anywhere
COURSE
SWAG
Participants who register by May 17 are guaranteed their swag in their selected size. Shirts feature a 60% combed ringspun cotton/40% polyester jersey and are laundered to reduce shrinkage. Available sizes: XS-2XL.
Every finisher receives a medal celebrating Global Running Day.

VIRTUAL RUN | Can't join us on race day? Sign up as a virtual runner and receive all the same swag as race day runners, then complete the distance yourself - no matter where you are! Virtual results submissions are open May 29 - June 5, 2021. Virtual participants can opt to pick up their packet or have it mailed. If having your packet mailed, sign up by May 17 to receive your items by June 2.
REGISTRATION FEES | In-person registration is not available at packet pick-up or race day. Online registration is open through 6:00 pm on 6/2.
- IN-PERSON -
$23 | through 5/5
$26 | 5/6 - 5/19
$29 | 5/20 – 6/2
- VIRTUAL -
$21 | through 5/5
$23 | 5/6 - 5/19
$26 | 5/20 – 6/2
PACKET PICK-UP | You may pick up your packet and those of any friends and family at the listed times below. Participants must pick up their packets at sites listed for their specific location.
Queeny Location

6/1 | 11:00 am to 7:00 pm | Fleet Feet Des Peres
6/2 | opens at 5:15 pm | Queeny Park – Upper Parking lot off Weidman Rd.

St. Peters Location
Virtual Run Packets

During registration, you will choose whether to pick up your packet at the St. Charles PPU, Des Peres PPU, or have your packet mailed to you for an additional $7.
If you choose to have your packet mailed, sign up by May 17 to receive your items by June 2. Packets will begin shipping on May 24.
AWARDS | Awards will be awarded to the top overall male/female finishers and the top male/female in the following age groups: 19 & under, 20-29, 30-39, 40-49, 50-59, 60-69, and 70+. The virtual event is ineligible for race awards and prizes.
VOLUNTEERS | Interested in volunteering? All volunteers will receive an event tri-blend shirt and Fleet Feet gift card.
EVENT POLICIES & FAQ:
Are face coverings required? Yes, when not racing, all athletes, volunteers, spectators, and staff will be expected to wear face coverings. Face covers are required during warm-up and cooldowns when social distancing is not possible or whenever appropriate. Face coverings are required during packet pick-up.
No-Risk Registration - We understand these are uncertain times. We intend to host an in-person event. However, should the health situation change and we cannot host the event, all runners will be able to defer to 2022 or run the event virtually. If the event is canceled before 5/18/2021, participants will have the option to choose between a refund, deferral, or run the event virtually. Registration is only available online. In-person registration is not available at packet pick-up or race day.
Swag and Packet Policy - Register by 5/17/2021 to guarantee your swag. We will not be able to exchange any swag that has been handed out and taken home. Any swag, medals, or packets not picked up will be available at Fleet Feet St. Charles June 4 - June 30, 2021. Any items not picked up by June 30, 2021, will be donated.
Will there be on-course Aid Stations? No, there will be no on-course aid stations. We highly encourage and recommend participants carry all hydrations and nutritional needs in their running pack or belt.
Will there be on-course support? Yes, we will have course marshals on the course. Athletic Trainers will be available at the finish line.
Are dogs allowed at the event or allowed to participate? We love dogs, but dogs are not allowed to participate in the race.
Inclement Weather Policy: The safety of our participants and volunteers is our highest priority. If severe weather is present, we will post an update on the Facebook Event Page and at the top of this page by 4:30pm the day of the event at the latest.
Health Survey: All participants will be required to complete an online health survey before participation and be negative for symptoms of COVID-19 to participate. The survey will be emailed before the event.
Refund Policy - No refunds after May 17, 2021. Processing fees are non-refundable. Entries are not transferable to another event but can be transferred to another participant. Transferring registration is allowed through May 28, 2021. A $3 processing fee will be applied to all refunds and transfers.
What if I have a positive COVID-19 test or show symptoms of COVID-19? If you have a positive COVID-19 test or show symptoms (click here for a complete list of symptoms), we ask that you not attend the event. Participants who fall into this category will be offered the following options; defer to the 2022 event, or participate virtually after their quarantine period. We will also provide the following refund options. If the request is received by May 17, 2021, the participant can receive a full refund minus the transaction fees if, after May 17, 2021, participants with a positive COVID-19 test can receive a 50% refund or defer to 2022.
COVID-19 Status: We intend to be able to hold this event in person. We are working on plans to take all necessary precautions to make this a safe event during the COVID-19 situation based on the latest guidelines as the event approaches. As we finalize those plans and precautions and have them in place, we will include them in race communications closer to the race date. Participant safety is our number one concern, and if deemed unsafe to have an in-person event, the race will switch to an all-virtual event. Should we have to hold the event virtually, we will automatically switch all participants to the virtual event and send details on how to obtain your race swag and submit your virtual times. If you do not want to participate in the virtual event, you can defer your entry to our 2022 event. We will contact all participants if it goes virtual with further instructions.
QUESTIONS? | Questions about the race? Call the Race Productions office at 855-786-5945 x716 or click the button below.
Fleet Feet: Committed to offering expert advice, intelligent products, personalized solutions, robust training programs, and 24/7 brand access at fleetfeet.com, each Fleet Feet location serves runners based on the belief that Running Changes Everything. Fleet Feet has been serving St. Louis area runners since 1993.