Fleet Feet Fall 2021 Beginners 5K Training Group - Sponsored by Hoka
1st Group Meeting Tuesday July 13th at 7:00 pm at the store, this is a 20 week program.
Weekly Group Run Schedule + You will receive a weekly Training Plan to keep you on track for all 7 days of the week!
Tuesday 7:00 pm – Fleet Feet Store
Thursday 7:00 pm – Fleet Feet Store
Saturday 9:00 am - Tals Trail Head
The goal of this training plan is to start at the basics and train all of the fundamentals that are important for becoming a strong runner. We will implement TOF Training. (time on feet training, training specifically on time instead of specific distances with the goal of running an hour at the end of session.) We will have group mentors leading in a full run method as well as the walk/run interval methods. This program is designed for the beginner and is family friendly for 10 years+ but children must be participating with an adult and both members must be signed up for the group.
$150 for the 20 week training session - **That breaks out to only $30 a month **
Keep reading to check out the value of the Fleet Feet Running Club Membership!
Why you get an experience with us that you can't get running from your front door:
- You will receive a newsletter every Saturday morning for the following week
- featuring our weekly, 7 day training plan, group run locations and times, pictures from group runs, helpful tips and information, ect
- Coach led work outs- as well as group mentors for each distance to encourage, support, and run along side of you
- Facebook Community Page with fellow participants
- 3 weekly group runs - Aided runs - Discounted Fleet Feet instore yoga classes
- A Fleet Feet coupon for discount on a Hoka shoe + a discount shopping weekend exclusively for training group participants
- Access to free taping services from a taping certified training group coach
- Free informational seminars on nutrition, self care, injury prevention, and shoe/gear demo exclusively for training group participants
- Discounts on all Fleet Feet races
- Fleet Feet training group limited edition long sleeve hooded shirt
- only available to participants - 2 week recovery plan following the end of training session
- Race Pace Predictor Certificate with submission of current mile time at the beginning of training and the end of training.
Fleet Feet Running Club Only Perks Included In Your Training Membership
Educational Seminars/Classes Offered During Training:
Self Care : How to keep a body in motion Nutrition: How to fuel your body for running; before, during, and after
Bra Fit: How should my sports bra fit + a personal sports bra fitting Runner
Safety: Rules of the road and trail and how to keep you safe
Yes- There is MORE! Additional Perks to your Fleet Feet Running Club Membership, you will also receive the following discount to these great places and service around town to bring your training and health to the next level:
- 40% off of first month membership of the Performance & Motion Classes for Fleet Feet Running Club Members at AYB https://achievingyourbest.net/
- 15% off private one on one yoga lessons (these can be done anywhere!!) with Morghan Ansley – these are great sessions to work on mobility, flexibility, injury prevention and rehab, or mastering a specific yoga skill
Additional questions : melissa@fleetfeetspringfield.com
Sponsored by: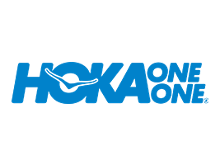 Fall 2021 Road 5K Training Group More Info »
Program Start: First run: Tuesday, July 13th at 7pm.
Program Fee: $150
Description: Our 20 week, 5k training group is beginner focused group using the time on feet training method and most importantly focusing on fun! #runningchangeseverything #thisisyourhomeweareyourfamily