Let us help you stay motivated running over the winter with our mileage club!
Aim for 100 miles over the 2 month period to become eligible for the sweet "Winter Warriors" shirt.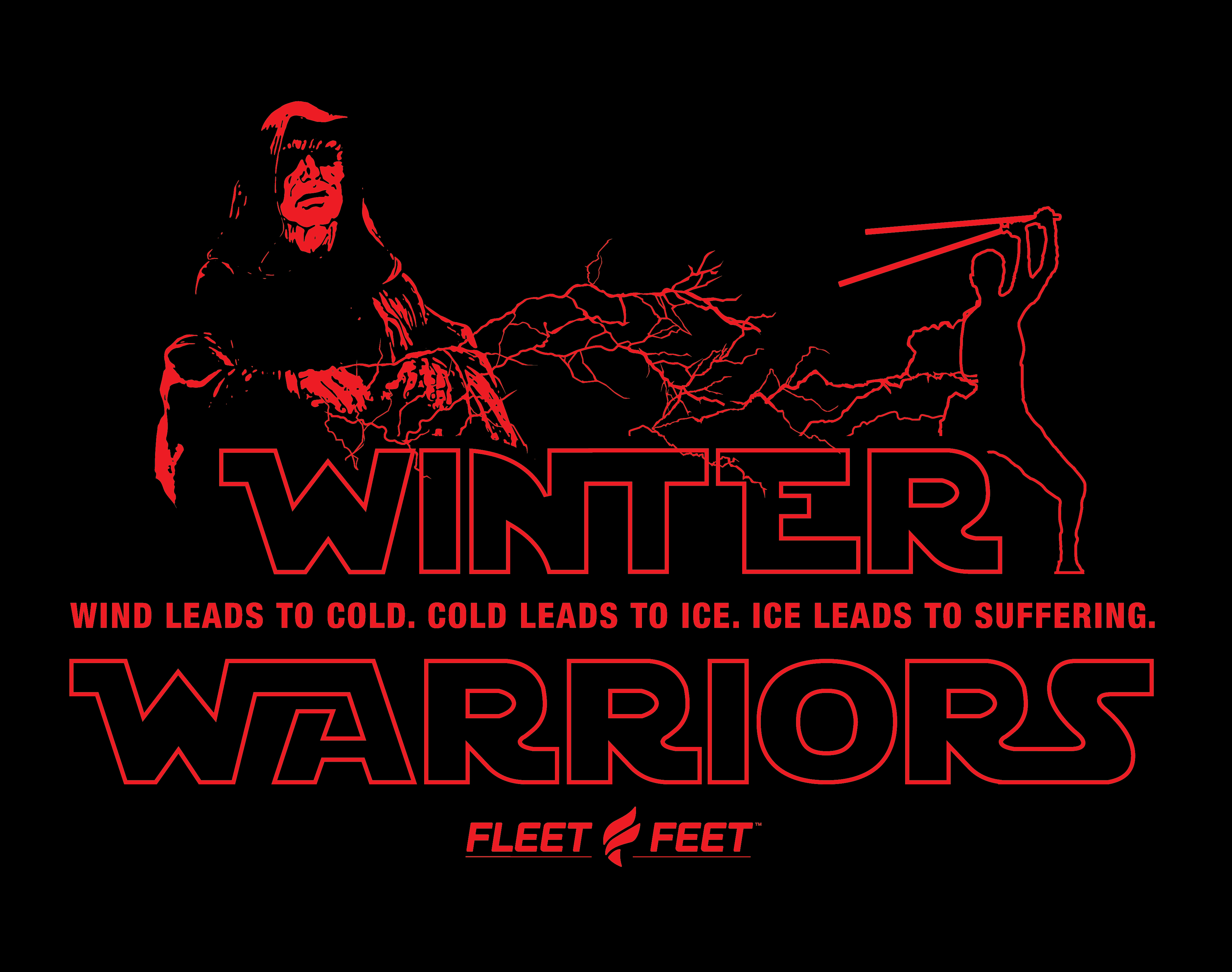 Details:
Track your miles from January 1st to February 29th
We'll order shirts on March 4th and have them within two weeks
T-Shirts will be unisex sizing and the price for the shirt is $15 plus tax, add $5 if you need it shipped to you. If you're not sure of your size, try on our men's logo'd Fleet Feet branded shirts in store. We're using that same shirt for this order.
Winter Warriors order link and shirt image coming soon!