Join the Meteor Run 5k Virtual Challenge, celebrating the Perseid Meteor Shower, one of the brightest and most numerous meteor showers of the year. Run or walk whenever you want and get a cool medal. Awesome t-shirts are also available for purchase. Run by yourself, with friends or come out and run with us! The shower will peak August 12 and 13 but we will keep registration open until August 16.
What is a Virtual Run? It's a race you complete whenever and wherever you want. You can walk, run or use a treadmill. this format works well for a race like the Meteor Run, which is difficult to do safely en-mass at night and outside cities (which create light pollution) when meteors are visible to the naked eye.
Regestration: $20 What you get: a cool medal and bragging rights.
T-shirts are available for an additional $15 during signup.
Post the number of meteors signted during your run and your Garmin/Strava/Runkeeper time on the Facebook page for bragging rights.
If you plan to run at night be sure to run with a buddy in a safe area and wear reflective gear and a headlamp for your own safety (the red light feature on most headlamps will provide light without affecting your night vision so you can still catch the meteors). Avoid heavily lighted areas that can drown out the meteors. If you plan to view meteors during your run, select a trail tha does not intersect with roads ofr additional safety, otherwise you'll be looking out for meteors as well as cars. Check out the link below to learn more about viewing the Perseid Meteor Shower:
You can pick up your medal (and shirt if you purchase one) at Fleet Feet Springfield, or have them shipped to you if you are running in a different city. Medals will be available for pickup starting Saturday, August 17. Shirts will be available for pickup starting Saturday, August 30.
Medal and ribbon shown bleow.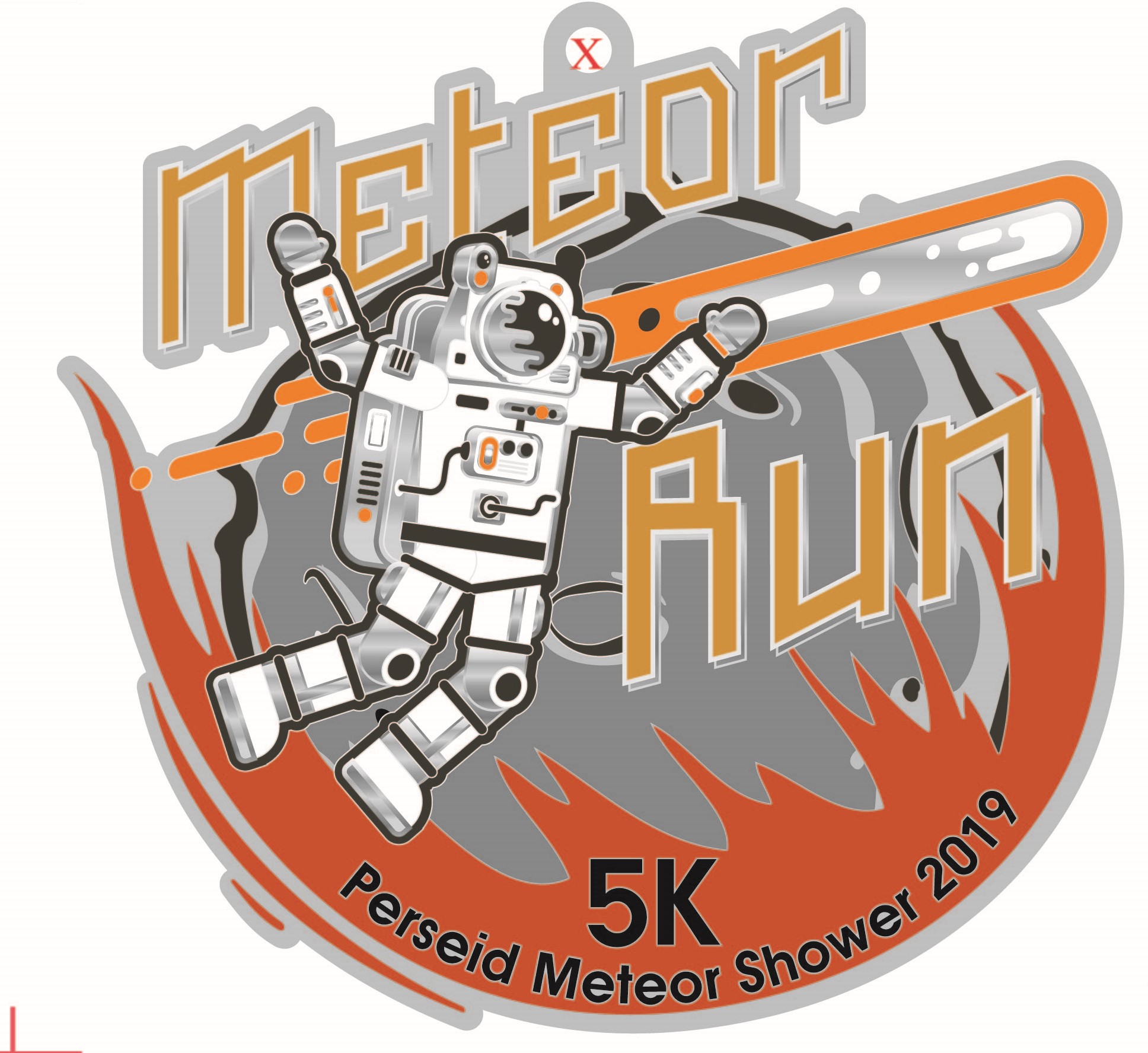 T-shirts available as an add-on purchase in registration.