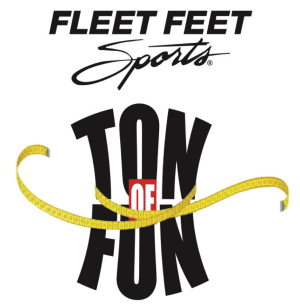 Ton of Fun FAQ's
I would love to join the Ton of Fun  with UCAN Weight Loss Challenge but I work on January 6th.  Can I still join?
You bet! Our kick-off  January 6th (10am-6pm) is the first opportunity for people to get started, but it is not your only weigh-in opportunity.  Come in anytime in that first week to have your first weigh in…and then come in each week on a day that is convenient for you.
What exactly is going to be taking place at the kick-off on January 6th?
From 10am-6pm you will be able to come in to register and/or complete your first weigh-in so you can maximize your time in the program. We will be available to answer any questions you have about the program.
How much does the 12-week program cost?
The program is only $50+tax AND you will have the opportunity to earn it back in Fleet Feet Gift Cards (details below) plus earn some incentive prizes along the way.  Additionally, the e-newsletter will be full of deals and promos exclusively for you!  AND your registration in Ton of Fun also earns you a FREE 4-week walking training plan delivered via email.  The UCAN Challenge is free plus the cost of your Starter kit ($126 value but only $94.50 for TOF members) and continuing product all at a 25% discount to Ton of Fun Members.
What does my program fee get me?
As a participant, you will work on your own to lose the weight, but we will provide support along the way:
Weekly weigh-ins (choose to weigh in at either of our locations, Spokane or Spokane Valley)
UCAN educational tips, support and discounts to help you make the changes to burning fat.
Closed group page on Facebook with unlimited access to our coaches, UCAN representatives and educational videos.
Group workout opportunities via Fleet Feet Running Club
A FREE 4 week Walk Fit training program to help you get active (a $40 value)
Fun ideas to get out and moving around Spokane
Nutrition resources and discounts from Generation UCAN and Fleet Feet Sports.
How do I earn my registration costs back?
Receive a $25 Gift card to Fleet Feet Sports once you complete at least 8 weekly weigh-ins AND lose 2% of your body weight (eg, a 200lb person has to loose 4lbs).
Receive a $25 gift card to Fleet Feet Sports if you lose at least 5% of your body weight by the end of the 12-week program. (eg, a 200lb person has to lose 10lbs)
I'm not registered yet. Is there a cut-off date?
You can register any time between now and Saturday, January 20th to still qualify for all the program benefits. Weigh-ins will begin January 6th and the initial weigh-in needs to take place by January 20th at 6pm.
 After January 20th, there is still plenty to gain from the program, but you will not be eligible for the 2nd of the two opportunities to earn your $25 back.  That said, the recipes, clinics, weekly e-newsletters, access to trainer and nutritionists, and encouragement will more than exceed the cost of the program. You're still making a healthy decision by registering, regardless of how far we are into the program.
Can you recommend an eating program?
We recommend the UCAN Challenge. You will be given tips, education and resources from UCAN Nutritionists about how to eat clean and implement UCAN smoothies and bars to your daily meals.  Find out more about UCAN here. There is no perfect eating program that we can recommend for everyone but the program will give you access to several great resources to help guide you to options that work best for you. We will also look at local experts to help with resources and options that we can pass on to you!
I want to get moving as well. What do you recommend?
We can definitely help! Depending upon your resources (access to a gym, willingness to walk outdoors, etc), we can make some suggestions to get you on the right track.  We can also discuss key equipment and tools that will reduce your risk of injury. As part of the program you will also have access to coaches and trainers that can help guide you in the right direction.  Fleet Feet Spokane also offers various programs to help you become and stay active, from walking to running to core strengthening.
When can I weigh-in?
Weekly weigh-ins will take place any time during our normal business hours at either of our store locations  Monday- Friday 10am-7pm, Saturday 10am-6pm, and Sunday noon- 5pm.  We recommend that you pick a day & approx. time that work for your schedule and come on a regular basis. Not only will this encourage you to stick to the program and not miss your weigh-ins, it will make your information more consistent week to week.  Scales always have slight variations in their readings, so please make sure your initial weigh-in and your final weigh-in are completed at the same location and that you consider this discrepancy if you are alternating locations for your weekly weigh-ins.  We are located in Spokane and in Spokane Valley. 
I'm self-conscious about my body and weight. Do I really have to be weighed in public?
Our weigh-ins will take place in one of our private dressing rooms with a Sales Associate.  Our entire team is trained to use the scale and gather the information we need each week.  All you need to do when you show up is let someone know you're here for your weekly weigh-in and you can zip in and out; unless you have questions you want to address.  Once you're weight is recorded, the Info Slip will be dropped in a box in the office. Bottom line: your privacy is our priority and our team is professional and respectful. No one will have access to your information beyond our Program Coordinator. 
What should I wear for weigh-ins?
That is up to you; although we do ask that you remain at least modestly clothed for your weigh-in.  Some people will prefer to have a 'weigh-in outfit' for consistency purposes.  That's perfectly fine.  You will be invited to remove shoes and any extras you don't want included (i.e. cell phone, jewelry, layers, etc). Paper towels will be available for you to put on the scale to stand on.
How many times can I weigh in each week?
One time each week.  No exceptions, no taking the lowest weight.  Remember, there is a competition component to this but its really about your health and longer term benefits.
Still have more questions?
Contact Jessicah at training@fleetfeetspokane.com or at 509-328-4786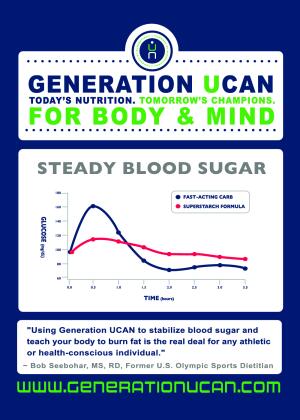 Ton Of Fun with UCAN FAQ's More Info »
Program Start: Saturday, January 6, 2018
Program Schedule: weekly weigh ins during store hours
Program Fee: $50 plus tax
Description: Incentive based program to help you meet your weight loss goals in 2018.