JOIN FLEET FEET SPORTS SPOKANE FOR A FREE WORKOUT!
No Boundaries is a 10-week beginners training program structured to help you cross the finish line of your first 5K.  On Tuesday, September 23rd at 5:30pm in Spokane Valley, we are offering a FREE Test Drive Day! We will take you through a "first day" group run so that you can experience a workout at no cost.  We will have coaches and mentors guiding you every step of the way with encouragement and support.  
When:  Tuesday, September 23, 2014 at 5:30pm.
Where: Fleet Feet Sports, 13910 E. Indiana Ave, Spokane Valley
Register for the FREE No Boundaries Test Drive Here!
ALSO...Please attend one of our No Boundaries informational sessions.  Come hear stories of previous participants of the No Boundaries program and learn how running can change your life.  We are looking forward to meeting you!
Spokane: Thursday,

Sept 18th at 6:00pm

at Fleet Feet Sports Spokane, 1303 N Washington St.
Spokane Valley: Monday,

Sept 22nd at 6:00pm

at Fleet Feet Sports Spokane Valley, 13910 E. Indiana Ave.
For more information please contact Jessicah Travis at 509.328.iRun (4786) or jessicah@fleetfeetspokane.com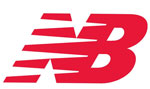 No Boundaries FREE Test Drive Day More Info »
Program Start: ex: Sunday, January 18th, 6:00pm
Program Fee: ex: $100 excluding race fee