JOIN FLEET FEET SPORTS SPOKANE AND NEW BALANCE TO RUN/WALK YOUR FIRST 5K!!
No Boundaries is a 10-week beginners training program structured to help you cross the finish line of your first 5K.  No Boundaries 2 is for those participants who have completed No Boundaries and would like to improve their fitness and possible run entire 5k and set a new Personal Record. 
When: Weekly training runs will be at 5:30pm on Tuesdays and 8:30am on Saturdays. Our first training run will be September 10th!
Where: The group will meet at the Fleet Feet Sports Spokane  at 1303 N Washington St.
Program Cost: Cost of the program is $85 before September 6th, then the price will raise to $100.  Less than $35/mo, $8.50/week, or a mere $4.25 per session. (Please note: Race registration for the Spokane Jingle Bell 5K Run is NOT included in your program cost)
As part of the No Boundaries program, participants will receive the following:
A 10-week training program and calendar with workouts provided
Coach guided weekly training sessions. 
Access to coaches/mentors via email during the week
New Balance No Boundaries technical tee.
Informational clinics on proper footwear, injury prevention, nutrition, running form, and more
Dedicated support from your coach/mentor to answer individual questions
The camaraderie of others with the same goal!
AND NEW THIS SESSION: W

e will have a PT available throughout the group to ask questions if you experience any pains and twinges as you begin running. 

Physical Therapist & Certified Chi Running Instructor, Brad Reynolds,  joins us from Parkside Physical Therapy in Spokane. He looks forward to running with you and answering your questions along the way. 
 
Signup is available online now, just Click Here! Please attend one of our informational sessions held on Thursday, August 29th or Thursday, September 5th at 6:00pm at Fleet Feet Sports Spokane, 1303 N Washington St. Come here stories of previous participants and learn how running can change your life.  We are looking forward to meeting you!
For more information please contact Jessicah Travis at 509.328.iRun (4786) or jessicah@fleetfeetspokane.com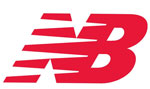 No Boundaries Fall 2013 Training Group More Info »
Program Start: ex: Sunday, January 18th, 6:00pm
Program Fee: ex: $100 excluding race fee