Join our Fleet Feet Spokane Mentor Team!
Mentors play an important role in ensuring a great experience for our training program participants. Do you have what it takes to be a Fleet Feet mentor?
The Fleet Feet Mentor Team is a passionate group of run mentors who help people reach their goals.
What is a Mentor?
A Mentor is an invaluable resource to our training program participants and an "on the road" representative of Fleet Feet Spokane. Mentors attend every group workout throughout a training program to provide support. Their main responsibilities include:
Offering positive energy and an encouraging attitude to the group
Promoting safety and providing support during workouts
Keeping an assigned approximate pace or interval while walking or running
Running alongside participants and making sure everyone is accounted for
Educating participants about the benefits, products and solutions that Fleet Feet offers
Calling on their past personal experiences to provide knowledge, advice, and general tips when it comes to training and living healthy

Requirements:
Can motivate and inspire others in a positive manner
Has completed at least 2 races at your desired distance
Able to attend a minimum of 75% of all training workouts
Run for the purpose of mentoring and not your own workout- during group runs and the goal race
Able to attend the group's goal race to support and run with the participants
Relay critical information, suggestions and concerns to the Head Coach
Can maintain a desired pace or has access to a GPS watch for pace guidance
A desire to help others achieve their goals
Fleet Feet Spokane store ambassador
Attend Mentor Trainings
Can arrive 15 minutes before each practice to meet with the coach and greet participants
What distances can I mentor for?:
Ignite! 5k Training- interval to finish (walk/run), run to finish
Half Marathon/ Marathon
Explore Trails
Benefits:
Warm fuzzy feeling from knowing that you made a difference in someone's running
Free entry into the training program you are mentoring
Free entry into the program goal race
Post-training program celebration
Click Here to fill out the Mentor Application.
Questions? Contact Steve Warrington at steve@fleetfeetspokane.com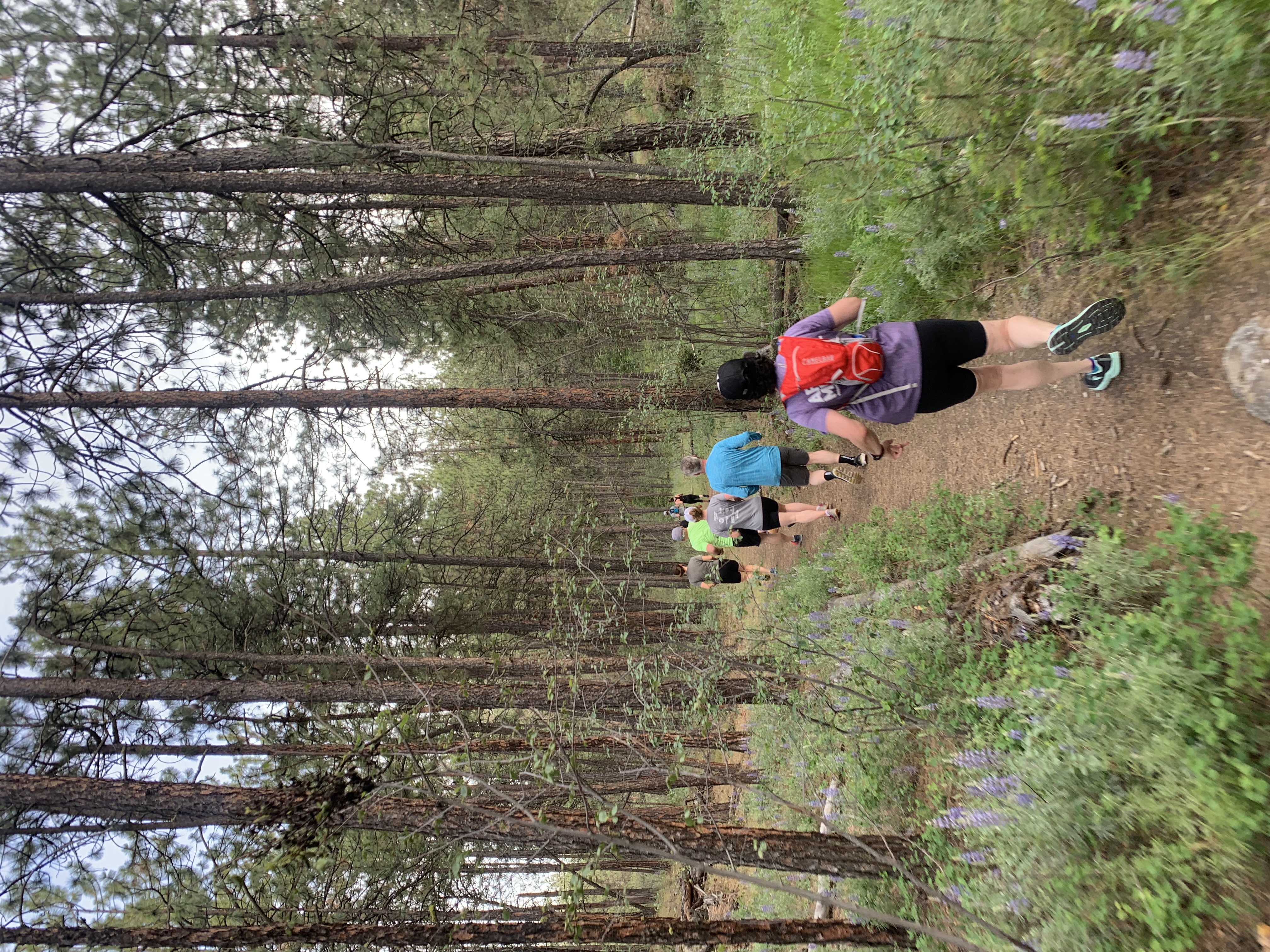 Become A Mentor
Program Start: Ongoing
Program Fee: Free....we train you to help us inspire Spokane to a fit lifestyle through running.
Description: If you are interested in Mentoring with Fleet Feet please review the details and fill out a Mentor Application.