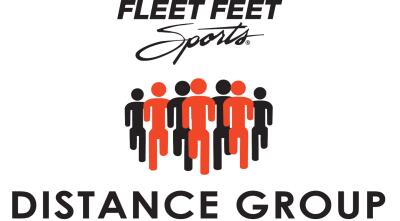 JOIN FLEET FEET SPORTS SPOKANE FOR YOUR SUMMER/FALL DISTANCE TRAINING!
Our Summer/Fall Distance Program is a 14-week half and full marathon training group that will have options for both beginners and seasoned runners. 
An informational night is scheduled for Thursday, June 30th at 6 p.m. in the Fleet Feet store at 1303 N. Washington Ave.
Half/Full Marathon Training is a 14-week run and run/walk program to progress beginners, as well as intermediate runners to successfully complete various fall marathons, such as the Spokane Half/Full Marathon. Whether it's your first or fifteenth long distance event, we promise you will learn new things, meet new people, and have fun along the way to meeting your goals!  Training begins July 6, 2016. 
Just a few of the Half and Full Marathons and Races we can help you train for this summer/fall:
Spokane Half/Full Marathon, Spokane, WA

Portland Half/Full Marathon, Portland, OR

Happy Girl Half Marathon, Spokane, WA

Walla Walla Half/Full Marathon, Walla Walla, WA

Leavenworth Half/Full Marathon, Leavenworth, WA

City of Trees Half/Full Marathon, Boise, ID

Hayden Lake Half/Full Marathon, Hayden Lake, ID

and many more throughout the Pacific and Inland Northwest.
This is a great season for half and full marathons all over the Northwest.  Pick your race and train with us! 
WHEN: Weekly training runs will be on Wednesdays at 5:30pm  and Saturdays at 8:00am.
WHERE: The group meets at Fleet Feet Sports Spokane at 1303 N. Washington Ave. on the corner of Washington and Sharpe.
PROGRAM COST: 
Half Marathon Training -$100+tax (Race Entry not included) CLICK HERE to register for the 1/2 Marathon
Full Marathon Training -$120+tax  (Race Entry not included)  CLICK HERE to register for FULL MARATHON
***PREREQUISITE TO JOIN: Be able to run 3 miles comfortably for Half Marathon Training.  Our first long run will begin around 3 miles.  We recommend that you are comfortable with mileage between 3-5 miles before starting.  Be able to run 6 miles for Full Marathon Training. Please contact us with any questions regarding readiness for this distance.  We do encourage interval running/training for anyone choosing to finish their race with intervals of walk/run.
Distance Training participants will receive:
**A 14-week training program and workout log via Training Peaks
**Coach/Mentored weekly training sessions
**Access to coaches/mentors via email during the week 
**Specific in-store discounts throughout the program.
**Informational clinics on proper footwear, injury prevention, nutrition, running form, race tactics and more
**Dedicated support from your coach/mentor to answer individual questions
**The camaraderie of others with the same goal!
REGISTER HERE for HALF Marathon Training
REGISTER HERE for FULL Marathon Training
For more information please contact Julie Pannell at 509-328-4786 or julie@fleetfeetspokane.com
FALL Distance Training Group More Info »
Program Start: July 6th
Program Fee: Half Marathon Training -$100+tax before 7/1, +$20.00 after (Race Entry not included) or Full Marathon Training -$120+tax before 7/1, +$20.00 after (Race Entry not included)