Go The Distance.
Our first distance training group of the year is back! Ready to commit to a 10k or a Half Marathon? Our training is designed to help you set smart goals and have a plan to meet them. We invite you to be a part of our awesome Spokane running community this spring, where you will find new training buddies, develop grit, and exceed your own expectations! Get ready for group training every week on Wednesday evenings and Saturday mornings with dedicated coaches and mentors. We'd love to help you reach your goals! Let's get started!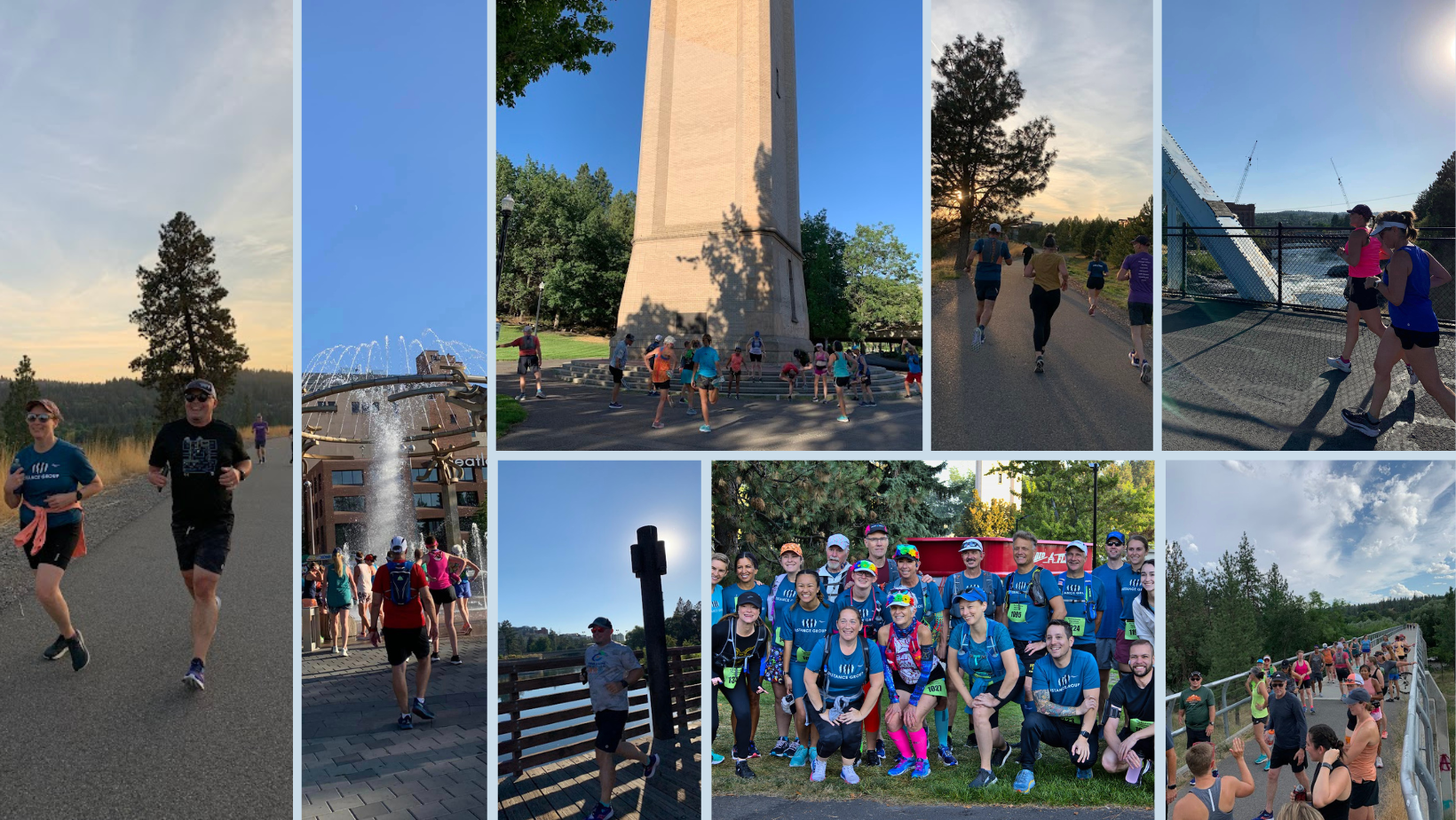 PROGRAM DETAILS
DATES
STARTS:

Half Marathon: First group run is Wednesday, March 1st at 5:30pm
10k: First group run is Wednesday, March 1st at 5:30pm
DURATION:

Half Marathon: 12 weeks
10k: 7 weeks, or 10 weeks with a Bloomsday add on option
DETAILS
PRICE:

Half Marathon: $100+fees
10k: $75 + fees

OBJECTIVE DISTANCE: Half Marathon | 10k
Our Distance Training Facebook Group is a great way to connect with your teammates, share pictures and support one another!
We're partnering with the Windermere Half Marathon and The Split 10k. The 10k group can add on an extra few weeks if you're also planning on running Bloomsday! We welcome runners in our Spokane community training for other races and are happy to adjust your plan to meet your goals.
WORKOUT SCHEDULE/STRUCTURE
Wednesday evenings

- 5:30pm

Saturday mornings

- 8:30am
Meeting locations will be at the Fleet Feet Kendall Yards store.
Wednesdays = group workouts
Saturdays = group long runs
REGISTER USING THE BUTTONS BELOW!
MEET YOUR COACHES:
HALF MARATHON COACH: STEVE WARRINGTON (EMAIL)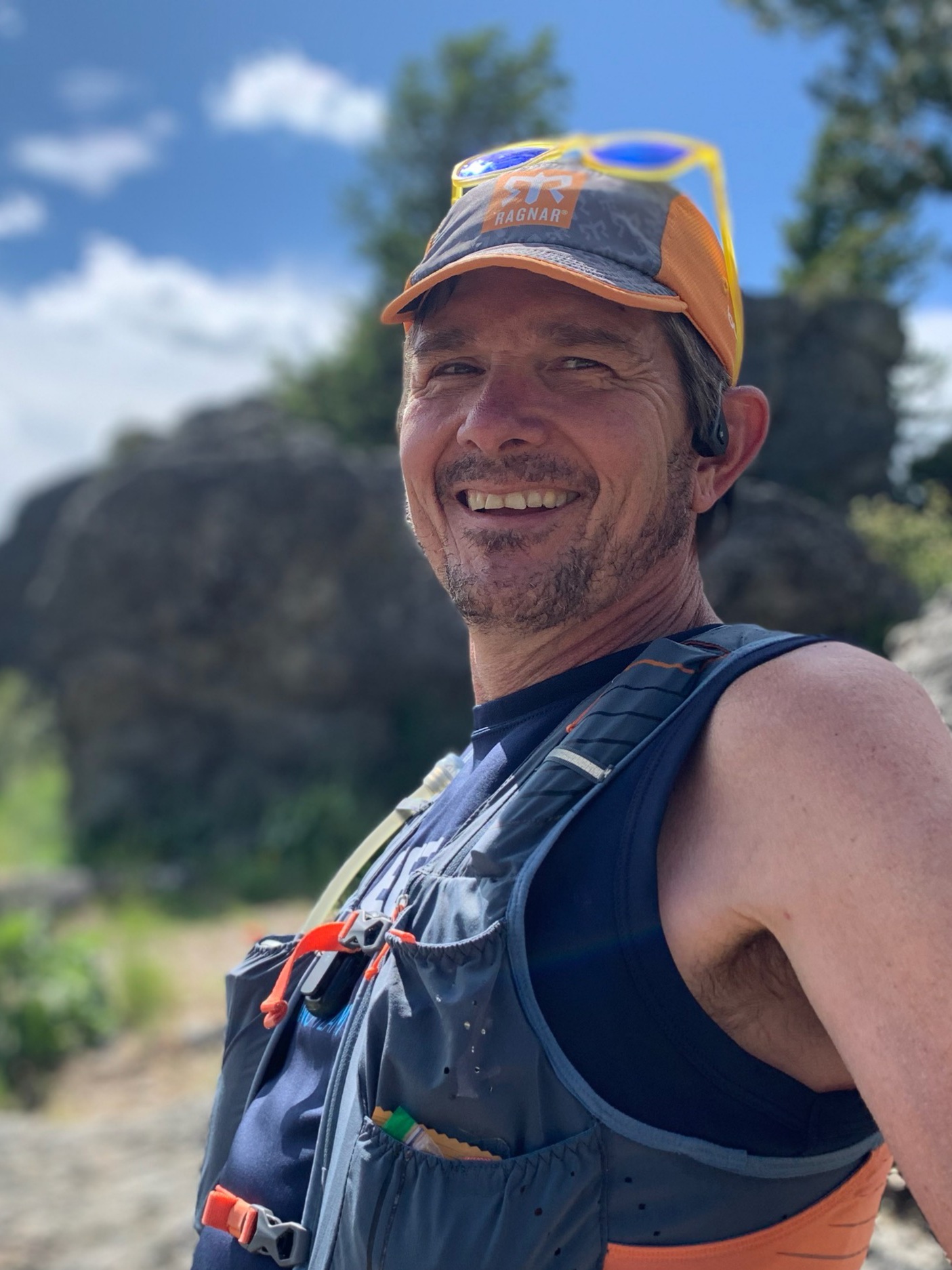 What I love about Fleet Feet is seeing people change their lives in a positive and healthy way, and how our customers become our friends. Being able to contribute to that, in even the smallest of ways, brings me great joy, especially when I see those who I coach reach goals they thought were way beyond them.
I started running Cross Country as a freshman at Northwest Christian High School in 1977. The running culture was much different at that time and not the movement that it is now. In the years since, I have changed how I approached endurance sports but have always come back to running. I have been a marathoner, a road cyclist, mountain biker, Ironman, and am currently enjoying the world of ultra-trail running. Running has changed throughout the years but one thing that remains consistent is how it allows us to look into ourselves and to learn from that introspection.
I am a certified RRCA (Road Runners Club of America) distance coach since 2016. I coach personal clients on form, general fitness, and specific race goals, and I have coached for the Medical Lake School district for seven years, including four years in the middle school cross country program where we brought home the first ever men's All League trophy, as well as three years as a High School varsity women's cross country and track coach. I've had the opportunity to take several athletes to the Washington State meet to compete. I mentored the Fleet Feet running groups for three years before taking a job here, and am now the PNW Training Groups Manager.
Steve also works as our Training Groups Manager and works in the Kendall Yards shop.
10K COACH: NICOLE (NICKI) COBURN (EMAIL)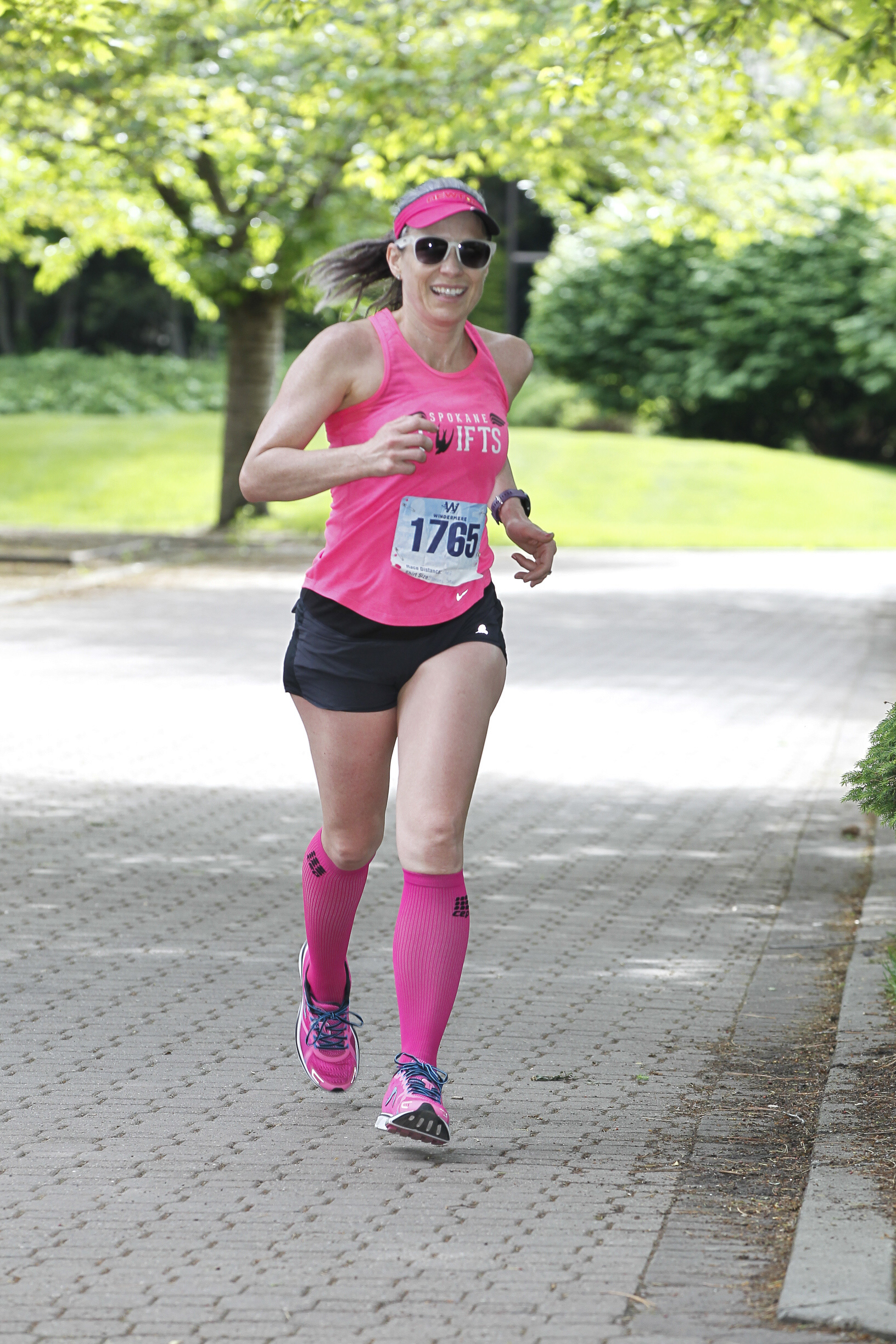 Early in my life I made the connection between running and a healthier mental and emotional state.
In high school I ran by myself to lift my mood and escape the chaos of nine younger siblings. In college I ran to relieve the stress of being a full-time student with little ones of my own and I began to go a bit further: 5k and then 10k distances. I did a couple of sprint triathlons when my two oldest kids were babies, and then took about ten years off while I had three more kids.
17 years ago, I started running again and completed my first half and full marathons. Soon running was an integral part of my life. It became a strengthening element to my struggling marriage and eventually a way of coping through divorce. It gave me a strong endurance base for a foray into long course triathlon and got me to the finish line of five full ironmans. The fitness from running gave me the confidence to apply to become a group exercise instructor at the YMCA, and led to 10 years of encouraging others on their own fitness journeys as a Cycling and TRX Instructor. I was even able to reach a running goal that had seemed unattainable when I started, when in 2014 I ran the Boston Marathon.
In 2012 I became an original staff member of Fleet Feet Spokane. In that capacity, I've coached 5k, 10K, Triathlon, Bloomsday and Distance groups over the past 10 years and loved them all. Recently, life's happy events (weddings and grandbabies) have put my personal running on the back burner for a time and I'm looking forward to bringing it back to the forefront of my focus again.
Nicki also works as our Director of Merchandising, and you may have seen her at the Kendall Yards shop.

Spring Distance Training Program '23
Program Start: HALF MARATHON: Wed, March 1st | 10K: Wed, March 1st
Program Schedule: Two weekly in-person workouts
Program Fee: HALF MARATHON: $100 + fees | 10K: $75 + fees