Inspire the athlete in everyone.
It's one of our mantras, and close to our hearts. We're a retail business that seeks to outfit our community and inspire each member of our northwest community to keep running. We consider our fit experience and our training programs as critical pieces of this puzzle.
We host regular training programs designed to encourage and hold you accountable, whether you're new to running or consider yourself a veteran of the sport. Check out our current training options below or under the Training tab on our website. We keep these up-to-date for each training season.
If we are in between sessions and you are interested in more information about the next round of training, please fill out this interest form and you will be the first to know.
Here's our upcoming training programs:
SUMMER TRAINING '23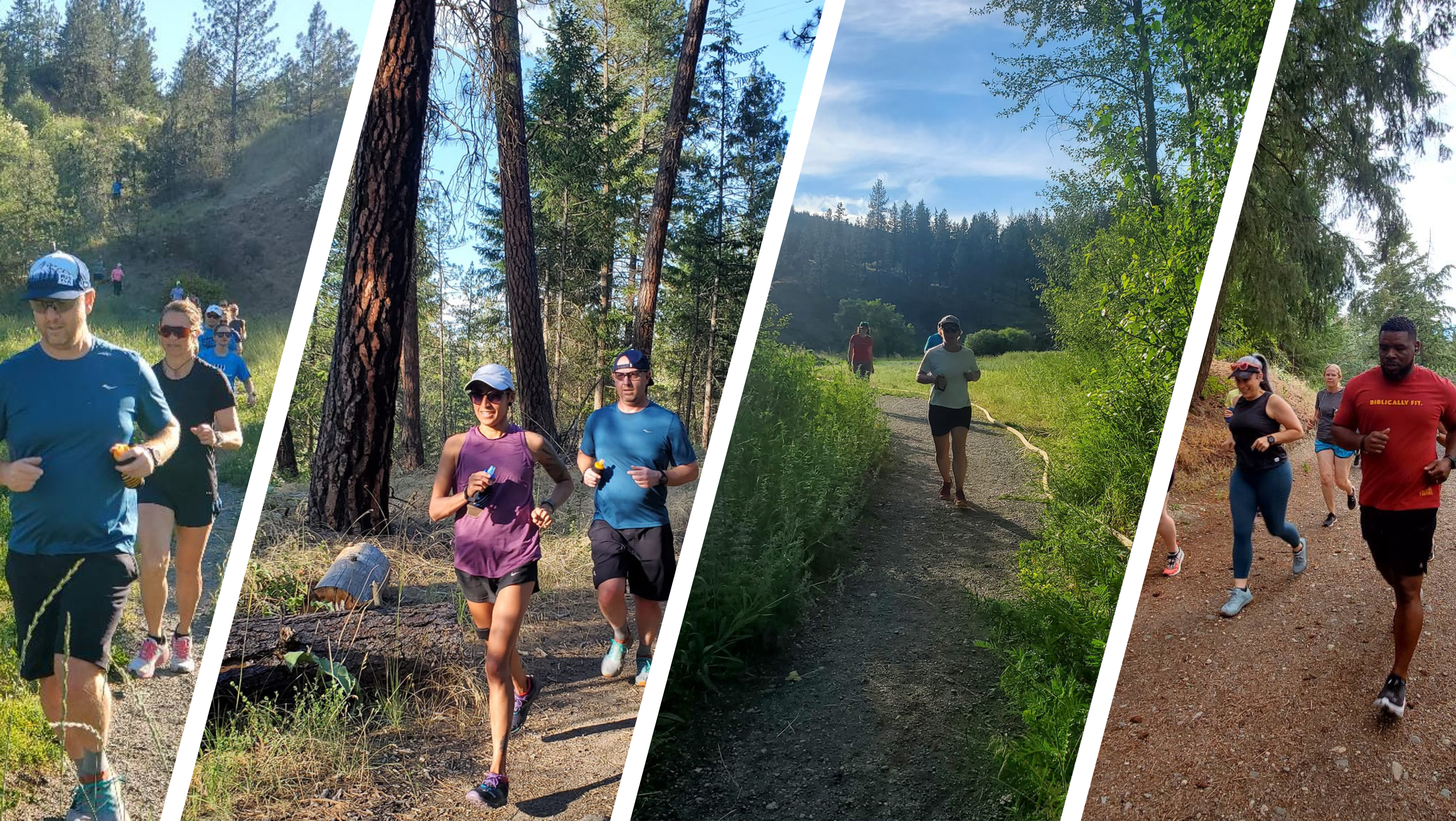 Learn how to navigate difficult terrain, efficiently climb hills, properly fuel and get a taste for the abundance of trails Spokane has to offer.
Begins Wednesday, May 31 (6 weeks)
Schedule: Wednesdays at 6:00 pm

Designed for the Beginner Runner. No experience needed!
Begins Tuesday, June 6 (8 weeks)
Practice schedule: Tuesdays at 5:30 pm and Saturdays at 9:00 am
Goal race: Run for Youth 5k on July 29. Planning for a different race? We can adjust your plan so you are ready to go on your big day!
---
SPRING TRAINING '23

Designed for the Beginner Runner. No experience needed!
March 28th- May 21st (8 weeks)
---

Half Marathon: March 1st- May 21st (12 weeks)
10k: March 1st- April 16th (7 weeks + 3 weeks for the Bloomsday add on option)
Registration is now closed for distance training. We hope you join us next time!
---