Meet the Mains: a Running Love Story
Not everyone is born a runner, but you can choose to become one. No matter what stage of life you may be in, running is always a good, healthy, and social option. You don't have to be athletic. You don't have to be a perfect weight. You don't need much more than the will do to it.
Running transformed Shannon and Trevor Main, who are two members of our northwest running community. Below, Shannon shares her perspective on how she came to love running, and how the Mains ended up running together.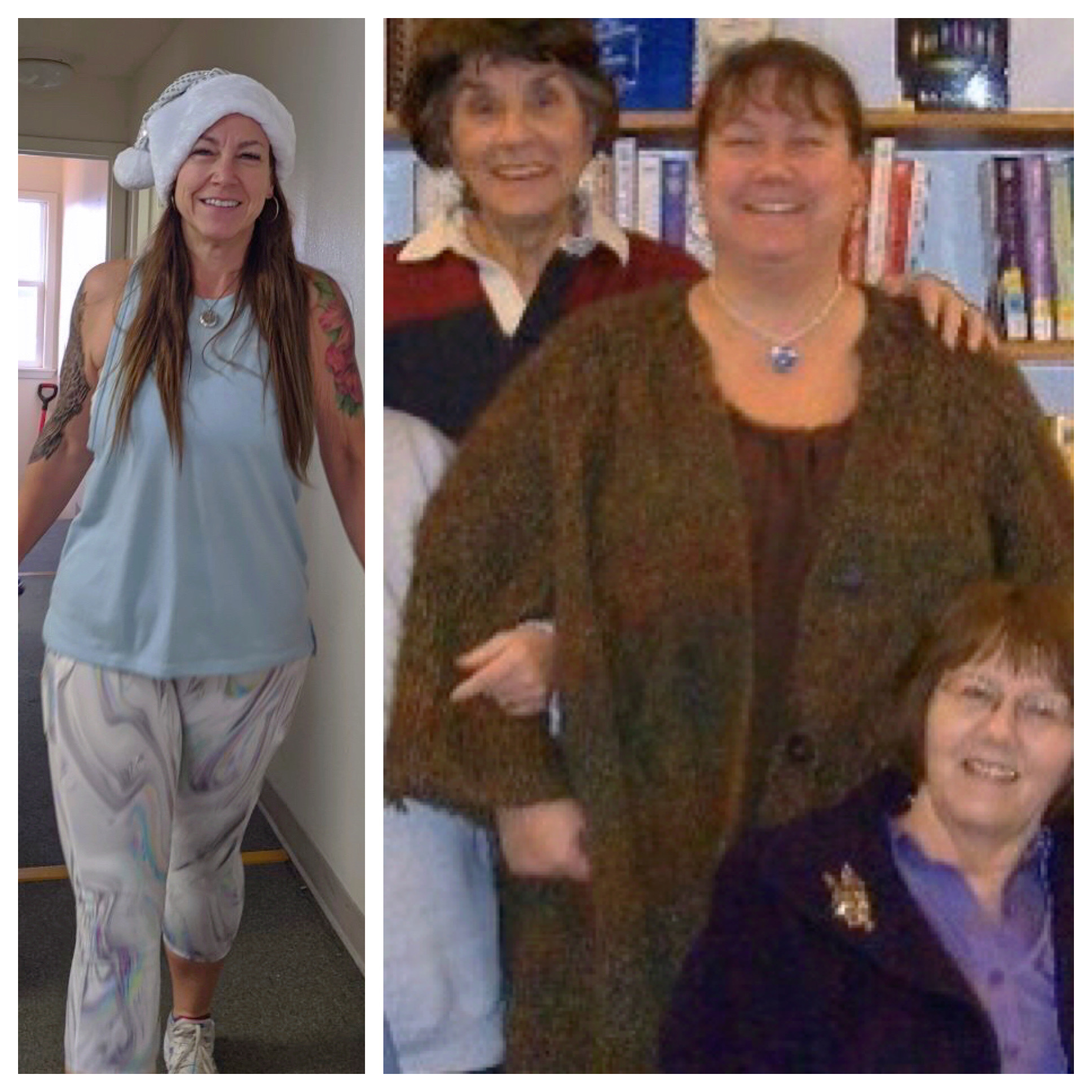 Shannon after she found running, and before.

________________
Enough is enough
In February of 2012 I had a stroke. This was a culmination of all sorts of bad choices and unhealthy lifestyle decisions. I was 42 years old, weighed 313 pounds, smoked, and led a sedentary life. When the doctors dug into what caused the stroke, they discovered a hole in my heart and a tumor (a slow growing benign meningioma) in my brain. I knew if I wanted to see my kids grow up and have families of their own, something had to change.
I started making slow dietary changes and running up and down my hallway telling myself and my family I was going to run a 5k, which was truly comical because I had no idea how far that was nor an inkling of how to get there. Over the next few years I concentrated on getting healthy, quitting smoking, and fixing that hole in my heart without having open heart surgery. Trevor and I joined a gym: he saw that the changes to my lifestyle weren't so bad, and he fully supported me.
The following March, I needed to get the hole in my heart repaired and had an appointment with my Cardiothoracic surgeon. I was 180 pounds and felt ready for that appointment. When I went to see the surgeon, she did preliminary testing (an Echo Bubble Test). After the test she called me with the most amazing news. She said, "Your heart is a muscle and like all muscles, the more you strengthen them the stronger they get." I had strengthened mine to a point that it wasn't allowing bubbles through anymore. The surgeon said surgery wasn't necessary and that as long as I kept leading a healthy lifestyle I didn't have anything to worry about.
I still hadn't done that 5k I swore I'd do. So, later that year, I posted my goal on Facebook to get that 5k under my belt. An acquaintance from high school said his wife was a mentor for a beginner running group called No Boundaries. And that is how Fleet Feet entered my life. In April of 2017, I ran my first 5k and my love for running and the running community began. Trevor, my biggest fan and the center of my support system, once again told me he would fully support me, but that he wasn't going to be a runner.
________________
Running to overcome
I continued to run and race and be a part of the Fleet Feet running programs. In December of 2018, on a beautiful snowy run with Fleet Feet's Winter Warriors, my right leg went out from under me and I felt the tendon tear off my right pelvic bone. While I was recovering from the reattachment surgery, Trevor had two major medical incidents. First his intestine ruptured, and during the recovery from that, doctors found a tumor on his adrenal gland.
He came very close to dying twice.
At this point we had been together for 13 years, and engaged for one. I posted to Facebook that if he took me to Las Vegas to run my first half marathon we could get married. On November 10th we married and on November 11th I ran my first half as Mrs. Main.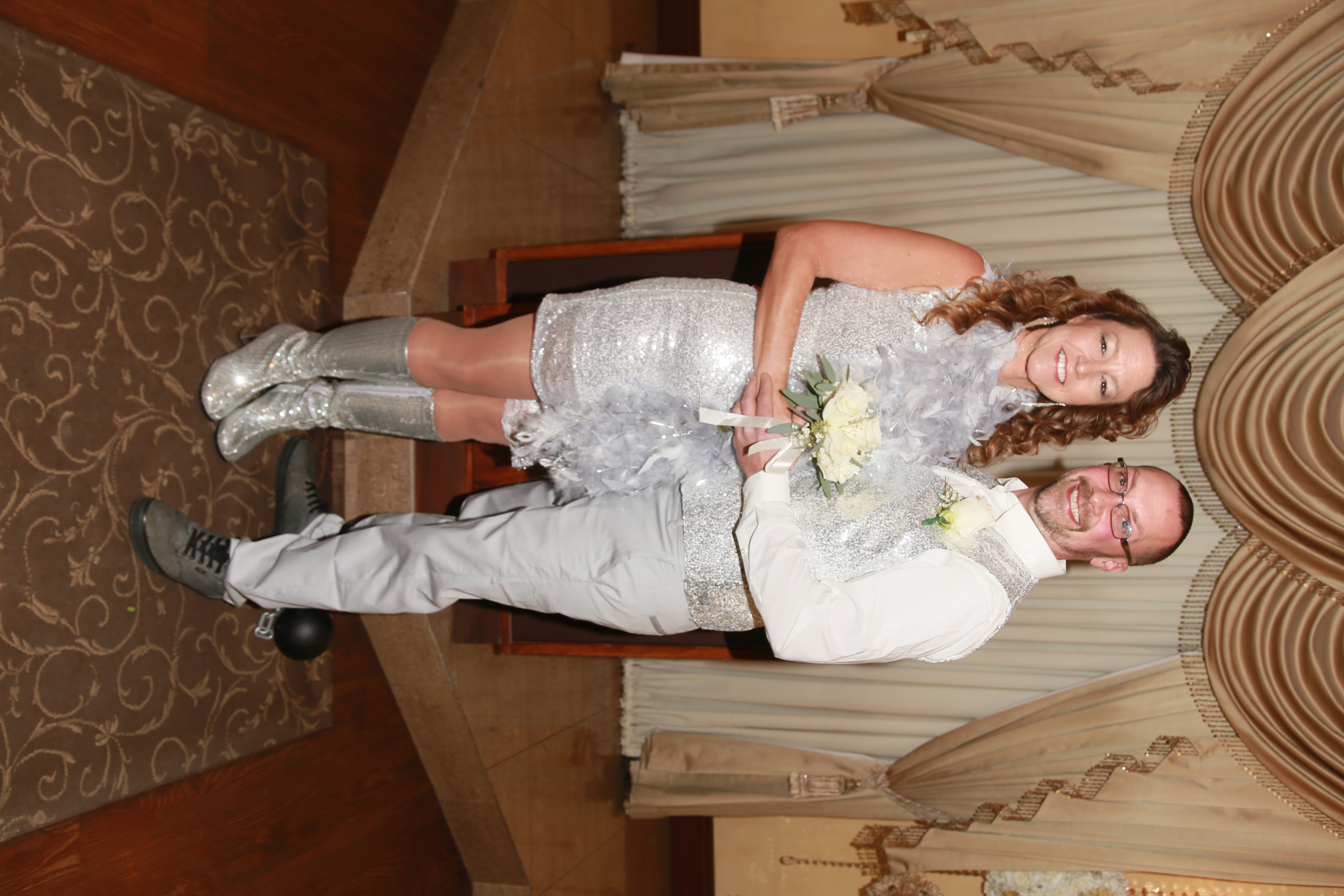 Shannon and Trevor in Vegas.

We returned to Spokane in 2019 just in time for Winter Warriors. We went to Fleet Feet and Trevor said he wanted to sign up.. He said he wanted to spend more time with me and that meant he better start running. Since then we have run 5k's, 10k's, Bloomsday, three half-marathons and he has agreed to a duathlon and a triathlon (both virtual) for no other reason than he loves me. Recently, Trevor decided/signed us up for a full marathon on September 27th because, you know, cake and beer (Beat The Blerch Virtual).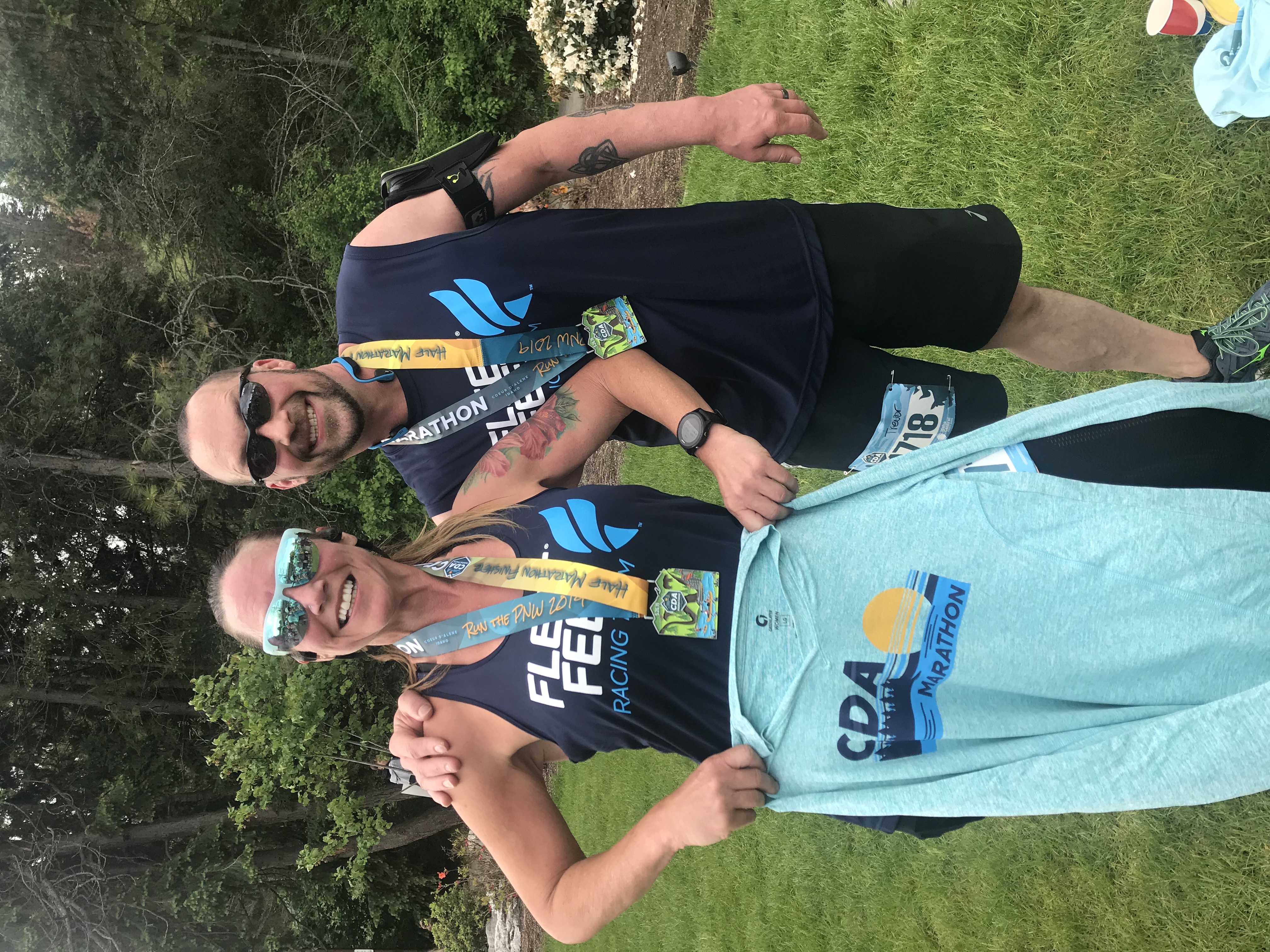 Shannon and Trevor in their Fleet Feet Running Club gear.
I fell in love with running first, and it saved my heart. It might just save yours, too.
Ready to start training? Join our Ignite! 5k training program that starts August 31st, 2020. Register here.
---