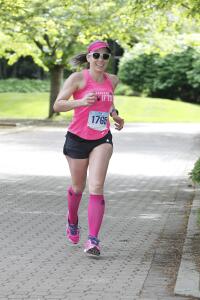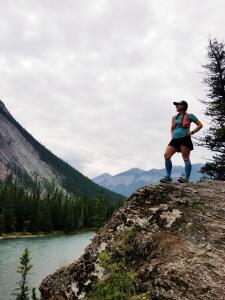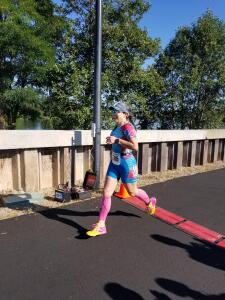 As a locally owned and operated store, we find pride in connecting with our customers—from the walkers and workout fanatics to the runners and triathletes. To help you get to know us better, we're continuing with our "Faces of Fleet Feet" series featuring the wonderful staff that make our in-store atmosphere so special. These features serve to bridge the gap and make those faces you see in the store every day that much more familiar.
Today, we're excited to feature outfitter and merchandising lead, Nicole (Nicki) Lund! Nicki is not only a consistent coach of our distance group, but has been a core member of Fleet Feet Spokane since Day 1--we're lucky to have her!
How did you get started in run specialty (or at Fleet Feet)?
Julie came to my cycle class at the Y and asked if I'd be interested in coaching NoBo for the Fleet Feet they were opening in Spokane. I taught a class during the time slot that they would need me but I asked if they needed sales people. I was interested in working retail in a local running store.
What do you do outside of Fleet Feet?
Running and triathlon, of course, but I also love to draw, paint, sew, and renovate my old house.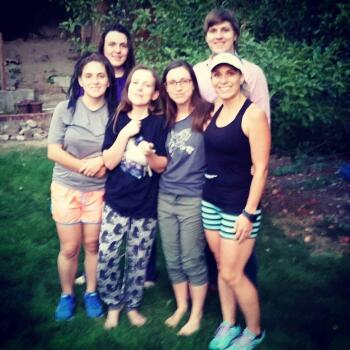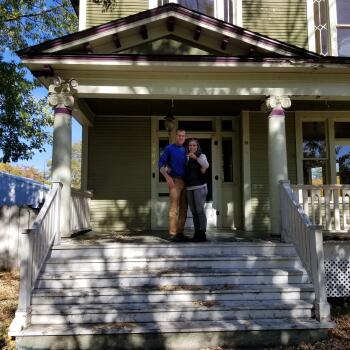 What stands out to you about working at Fleet Feet?
I love working with people. I also appreciate that I get to design our displays and plan merchandising for the stores.
What's your go-to shoe and why?
I love the Newton Gravity and can't wait to try the Gravity 8 that is released today (Feb 4th). I love the bouncy forefoot cushion and the way it helps me run with good form.
Do you have any exciting race stories or big running accomplishments?
I'm currently training for my 5th Ironman but my proudest running accomplishment so far was qualifying for and running the Boston marathon.