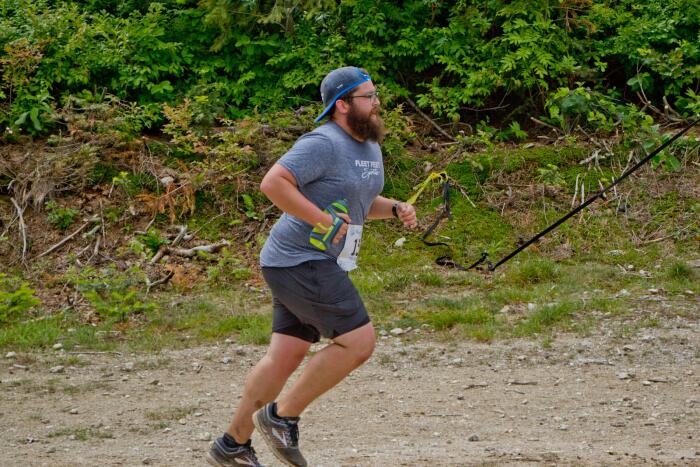 We're excited to continue our "Faces of Fleet Feet" series featuring the wonderful staff that make our in-store atmosphere so special. These features serve to bridge the gap and make those faces you see in the store every day that much more familiar. If you haven't read the previous ones, be sure to check them out!
Today, we're excited to highlight Fleet Feet Northwest inventory controller, Micah Estelle.
How did you get started in run specialty (or at Fleet Feet)?
Ever since I was young, I was always in the local running store. My brother and sister were both avid high school and college runners.  I remember being at the store while they were fit for shoes. I also remember heading out early on Saturday mornings to travel to wherever their meet was that day to watch them race. So as a kid running was a key part of my day to day life, but I didn't consider myself a runner at that time. Years later, I applied to work at Fleet Feet as they were in need of some help with their inventory. I got on board and haven't looked back. Running is a core part of my life still, that has never changed -- what has changed is I have now found my running community through Fleet Feet.
What do you do outside of Fleet Feet?
Something I've been told about myself is that I can always keep myself busy. As responsibilities grow at work and at home, I am finally see this reality. When I do get away from the busyness of life, I love anything involving the mountains. I have a mountain biking habit in the summer and my snowboarding habit begins as soon as the snow starts to fall. I love spending time with friends and family. Finding the newest coffee shop or brewery is a plus too! The list goes on but what a wonderful place we live to enjoy all of these activities.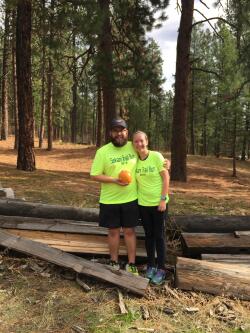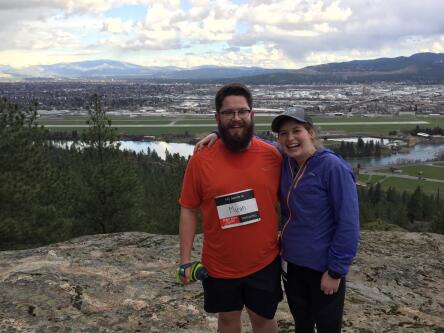 What stands out to you about working at Fleet Feet?
Hands down, the community and culture that I get to work in everyday. The store owners, my co-workers and our managers are the most amazing individuals I know. Having a collective group of people you genuinely want to be around makes work a place you want to be.
What's your go-to shoe and why?
In my previous position at Fleet Feet, I spent a lot of time buying footwear for the stores. In doing this, I found a love for all different types of shoes that each have a unique experience when you put them on. This makes nailing down 1 "go-to shoe" a bit of a challenging question because there are so many that I would love to choose!  If I had to say -- my current go-to is the new Brooks Adrenaline 19.
Do you have any exciting race stories or big running accomplishments?
My largest running accomplishment is completing the Leavenworth, WA half marathon. Most of the time, I consider myself a pretty recreational runner. I run to enjoy the outdoors but competing never has never been my focus. This race changed that for me. It challenged me to always have a goal in mind because I found with goals comes consistency.