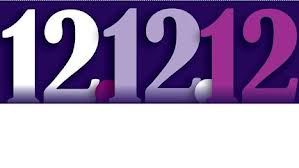 Here are the details for the 12/12/12 SALE!
Everything in the store - and we mean everything - is 12% OFF.  This includes everything you can think of and you can buy as many as you would like.  
(see limitations below)
You will receive 24% OFF any second piece of apparel or pair of shoes you buy.  
(see limitations below)
Finally, if you buy three pieces of apparel or pairs of shoes, you will receive 36% OFF the third item.
(see limitations below)
The fine print: Limited to stock on hand. Discount cannot be combined with other offers, promotions, or Groupon. Footwear must be for same person (i.e. gender and size) to receive the progressive discount (special orders will be allowed for multiple shoes).  Highest discount will be applied to items of equal or lesser value.  Progressive discount is available on purchases of the same SKU throughout the store (i.e. 3 packets of chocolate GU (36% off 3rd packet)).  Technology is limited to One Item ONLY and a maximum 12% discount.