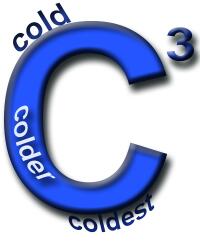 Are you cold, colder or coldest? 
How do I dress for winter running? Do I need special shoes for running in the snow?
Can I wear my big down coat when the temps drop below freezing?
Do you have lots of questions about staying active outdoors when the temperatures drop and snowflakes begin to fall?
We can help you!  Find out the answers to all these questions and lots more at C3.  We will help you understand the importance of the right equipment for your winter running and walking.  Let's get you ready to take on the elements!
Join us on Monday, November 18th at 5:30pm for an evening of education, product demos and great winter tips.