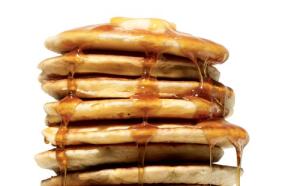 REGISTER BELOW!
Thanks for your interest in the 8th Annual Pancake Run on November 29th, 2019. We hope you are ready for some running and PANCAKES! We are offering three distances for those interested in running the day after Thanksgiving. A 5k, a 5 mile and the Store to Store 1/2 marathon event. All three runs will be FREE and unsupported social runs. Your pace and your safety are your own responsibility.
5k and 5 Mile Runs
The 5k and 5 mile runs start from the Kendall Yards store location at 9:00 am and will finish at the same place you start. We will have group leaders, maps and marking along the course to make sure you make it there and back without any problems.
Store to Store 1/2 Marathon
The Store to Store 1/2 Marathon will begin at the Valley Store at 8:00 am and finish under the Fleet Feet Spokane race arch at the Kendall Yards location. Remember this is an unsupported run, but we will have course leaders, maps and marking along the route so you get from point to point without getting lost. We'll have a race clock at the finish line so you can know you time. The course follows a large portion of the Windermere 1/2 Marathon course and the Centennial Trial. Carpooling is encouraged to coordinate pick-up/drop-off.
All participants will come home to hot coffee, juice and the best pancakes available for free on Black Friday (peanut butter, maple syrup, plates and forks will be provided for your dining pleasure).
And of course, this is the kick-off and the first event in this year's Winter Warriors program.