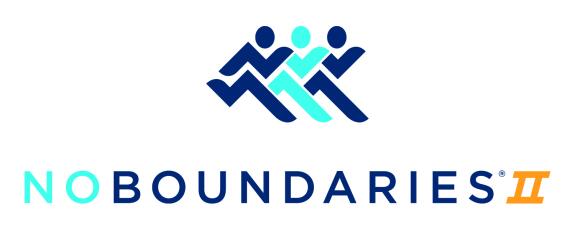 Did you recently run your first 5k? Are you looking to improve your 5k time? No Boundaries 2.0 can help you take the 5k distance to the next level! The program is perfect for those that have graduated our No Boundaries program or those that can comfortably run 3 miles.
The 10-week program will help to take your workouts to the next-level while still providing an inclusive environment for everyone to succeed! We want to help you beat your previous personal records and set new goals for yourself. We'll cover topics such as proper pacing, speed work, and injury prevention to help you reach your goals and keep you running healthy and happy! Reap all of the benefits of training with a group, from the camaraderie you'll find to helping to push each other to new heights!
Program will run March 31 - June 6, 2015. We will host a kick off for registered participants at 7:15pm on March 24. There will be two coach-led practices each week on Tuesdays at 6:30pm and Saturdays at 8:00am. You'll have the dedicated support of the coach as well as each and every staff member at Fleet Feet Seattle. Programs costs $90 plus Washington State sales tax.
EARLY BIRD DISCOUNT: Save to 10% by February 28 (promo code: BEHEALTHIER).
Benefits of No Boundaries 2.0
Two coach-led practices for the duration of the 10-week program
Full 10-week training program designed to help you reach YOUR goals
Weekly email with tips for your running, motivation and advice
A New Balance technical shirt
10% off all regularly priced items in the store for the duration of the program
Some pretty great lifelong friends
Still have Questions?
Don't hesitate to contact Drew, our Training Program Director, at training@fleetfeetseattle.com with any questions about the program!