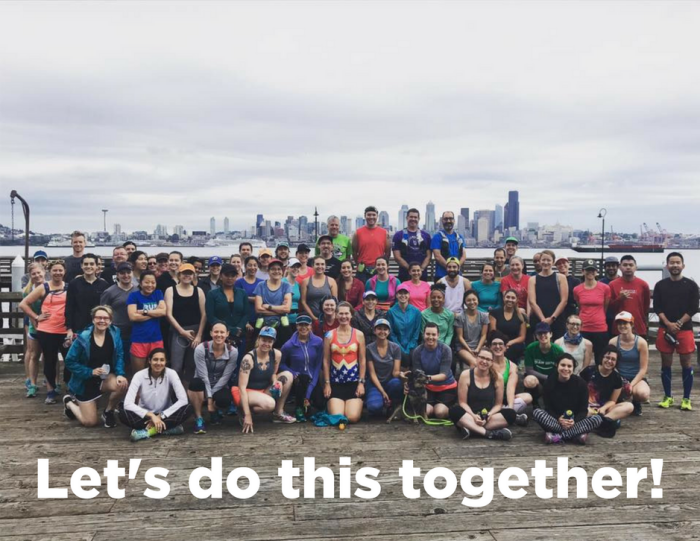 Whether this is your first time attempting a half or full marathon or you're a veteran of long distance running, let us help you cross the finish line. Our 14-week Fall Distance training program is designed to help you confidently reach your goals! With motivating program mentors and a great coaching staff, Fleet Feet Seattle & Ballard is ready to lead you in your training.
This program is timed to culminate at the Seattle Half & Full Marathon
Join us and enjoy all the benefits of training with a group!
Program Details
* Program Dates: August 23 - November 26, 2023
* Professionally designed 14-week training program excellent for both first-timers or experienced runners
* Half marathon program is for runners who are currently comfortable running 4 miles, Full marathon program for runners who are comfortable running 7 miles
* Two weekly group practices on Wednesday evenings at 6:00 pm and Saturday mornings at 8:00 am
* Registraiton fee: $175 (plus taxes and fees)
Fall Distance Training
Program Start: August 23, 2023
Program Schedule: Wednesdays at 6:00 pm & Saturdays at 8:00 am
Program Fee: $175
Description: Whether this is your first half or full or your 31st, we're excited to have you join our group training program!