Ultra Spire Omega Vest by Dan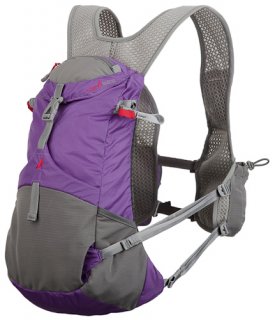 Running to and from the store with this product has been priceless.  I'm able to store a change of clothes and other accessories without feeling weighted down.  Not allowing me to over pack but never feeling like I'm missing something.
This is the best piece of gear I own.
---
Brooks Nightlife Adapt Glove by Eliza

The Brooks Nightlife Adapt Glove is an ideal accessory for battling the wet, dark Seattle winter! It's a combo mitten/glove featuring a reflective yellow, water-resistant mitten that is easily stowed away in a small pocket. The thumbs are touch-screen sensitive for your phone or music device. And whether you're using the mitten or not, the rest of the glove provides plenty of reflection through the Brooks logo and neon yellow gripping material on each finger. These mitten/gloves are sure to keep you safe, warm, and dexterous through all your active needs--truly a winter favorite!
---
Superfeet Insoles by Chris

I've never battled a lot of injuries, but the one thing that's given me some trouble over the years are shin splints. When I began working at Fleet Feet I started wearing a pair of the green Superfeet, and within a month I no longer felt pain in my shins. I had never worn any sort of orthotic before, but once I broke them in I couldn't fathom how I was walking/running without them. The Superfeet provide arch support that a stock sockliner can't even compete with. I don't think it's coincidental that after wearing Superfeet on a regular basis, the pain in my shins went away.
Superfeet are good for one year and can be transferred into whatever shoe you please. Besides shin splints, Superfeet can help reduce the risk of a number of other common running injuries. For the price of $40-$45, Superfeet are substantially cheaper than an orthotic from a doctor and are still effective in providing arch support and reducing injuries.
Me Gusta Superfeet!