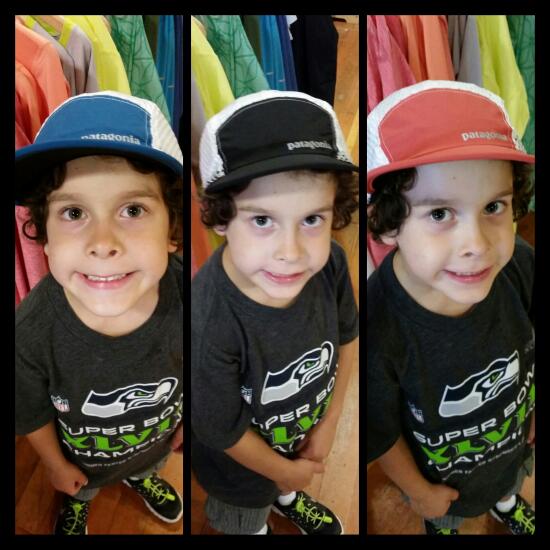 By: Andrea
We brought this hat in the Spring, and we (and Patagonia) sold out of them before we could barely tell anyone. They are that awesome. Fortunately for all of us, Patagonia brought them back this season in the three colors above.
This hat is awesome for so many reasons. Let's start:
It looks good on people.
It fits REALLY well, no complaints here.
It's really breathable with a full mesh back.
It drys really quickly so your sweat and the rain don't have to be a constant companion.
It's foldable and packable; throw it in anywhere, pull it out when you need it.
It doesn't smell.*
* Because I love you all so much, I just went to give Brian's hat (the one he's been running in for months) the good old sniff test. And it doesn't smell. You're welcome.