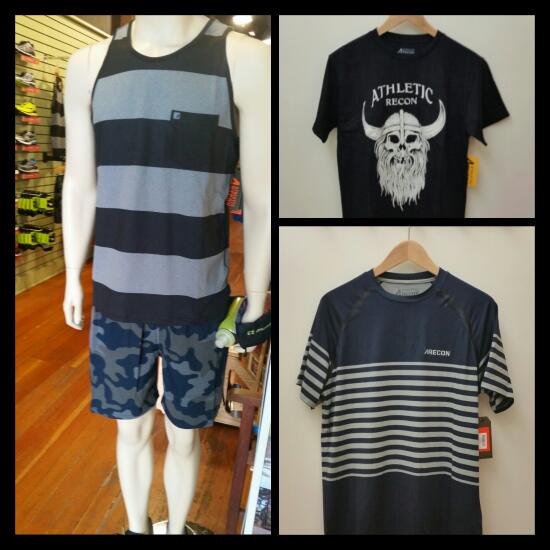 By: Andrea
Started in 2012, Athletic Recon is a young brand with one aim to combine technical apparel with street fashion. Focused solely on male athletes, the founder Ryan Heuser, decided that he was going to combine function with a clean modern design. That was what he was craving, and he knew others were looking for the same.
We just received our first shipment last week and the guys on our staff our loving it. Brian just picked up one of the tanks after telling me that he needed it. How could I say no? As a buyer, I want to bring in apparel that men want and need. And because of that, we will never have a shortage of men's black shorts. However, I'm always looking for that next itme that men don't think they want or need... until they see it. 
And with that, I give you Athletic Recon! Check out this video from the Founder:
Athletic Recon - An Inside Look from Athletic Recon on Vimeo.