'Tis the season for Fleet Feet Seattle to shower you with giveaways, promotions, events, celebration, runs, and general merry making!  We want to make your holidays and upcoming year fun, fit, and healthy!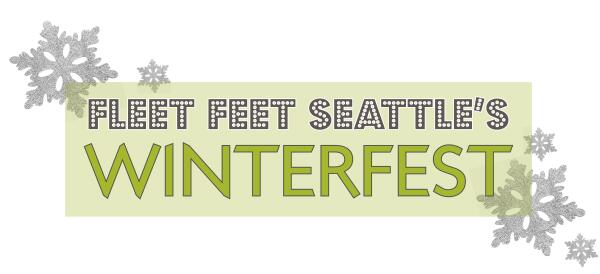 Let's start off with our first ever Fleet Feet Seattle's Gift Guide.  It's filled with the staff's top picks for gifts and stocking stuffers in 2012.  So many great ideas!
This year we want to celebrate the holidays by giving you our 12 Days of Winterfest:
Wednesday, Dec. 5: Buy 2 pieces of apparel, get 1 free
Thursday, Dec. 6: Screening of The Mountain Runners
Friday, Dec. 7: Screening of The Mountain Runners
Saturday, Dec. 8: Buy 1 sports bra, get 20% off second
Sunday, Dec. 9: Instant Personal Rewards, when you spend $150 pre-tax, you'll receive $15 to spend on the spot
Monday, Dec. 10: 10% discount on all Trigger Point Therapy products
Tuesday, Dec. 11: Buy 2 pairs of Smartwool socks, get 1 free
Wednesday, Dec. 12: 10% off running pants
Thursday, Dec. 13: Pint Striders Brooks Reindeer Run & Toy Drive
Friday, Dec. 14: 20% off all boxes of nutrition
Saturday, Dec. 15: Parking is on Us!  With a purchase of $20 or more, we'll take off $3 to cover your on-street parking
Sunday, Dec. 16: Buy a gift card of $50 or more and get an extra 10% added on
Throughout our 12 Days of Winterfest, for each item of apparel you bring in to donate, you'll receive 2% off all regularly priced purchases (up to 10% total, each day). All collected apparel will be donated to local shelters.
So, stop by the store to get a few of those gifts off your shopping list. And while you are at it, hang out with other local runners and hopefully score one of our many Winterfest specials!