We are incredibly appreciative that you choose to shop with us, and we invite you in on Small Business Saturday for a couple of extra perks.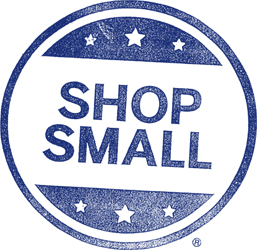 For the first 30 people to spend $150, you'll receive a goodie bag valued at over $30. We have goodies from Adidas, Nike, Nuun, Gu, & ProBar.
Also, if you are an American Express card holder and you register your card for Small Business Saturday, they will give you $10 to shop with us. Pretty neat!
Plus we'll have deeply discounted shoes and apparel.