Sunday, June 7 | 10:00 am
Self massage pre and post workout is incredibly important to keep your muscles in great condition for running and walking. We want everyone to know how easy and quickly you can do this on your own.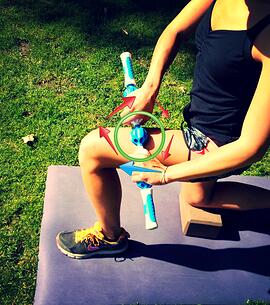 This clinic will teach you how to make the most of self massage tools including foam rollers and Addaday stick-style tools. The techniques we'll demonstrate are simple ways to alleviate shin splints, plantar fasciitis, and IT band syndrome to name a few.
This event is totally free, and if you're in the market for some new gear, we are offering a 15% discount on therapy items during the clinic.
RSVP below!