Fleet Feet Seattle is committed to the health and fitness of our community and wants to help you get started on your fitness journey!
Join us for our Rookie Run session. We'll talk Running 101; the things that we think are most important for you to know about running or walking. Have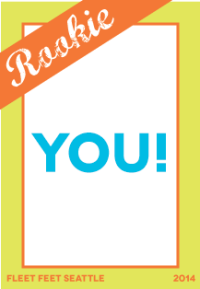 questions about running form? Wondering how to avoid the pesky chaffing under your arm? We'll be ready to answer your questions; we really love to talk about running!
Stick around and we'll go on a 1/2 mile jog as a group, where we can continue the conversation on the run!
Upcoming Session:
Tuesday, September 23rd at 6:30 pm
RSVP Below: