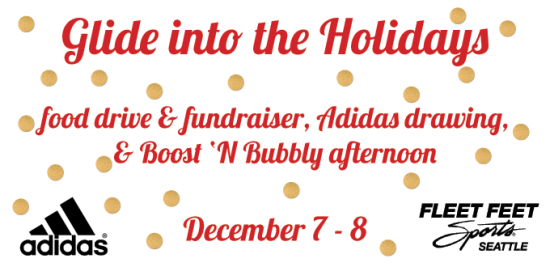 Join us and Adidas for a special weekend at the store!
* Bring donations for our Ballard Food Bank food drive


* Adidas will make a $5 donation to Ballard Food Bank for every pair of Adidas purchased


* Boost 'N Bubbly: Sunday from 12 - 4 pm, appetizers, cider & music provided by Adidas

* Adidas reps and staff to show you the brand new Adidas Glide Boost!


* Adidas gift pack drawing: either stop by the store to enter (no purchase necessary) OR post a Winter/New Year's resolution to our facebook page!