POSTPONED - We have postponed this event to a future date, TBD.


Friday, October 23 // 6:30 - 8:00 pm
Welcome High Heel Runners and welcome to women who are curious about the High Heel Running Group!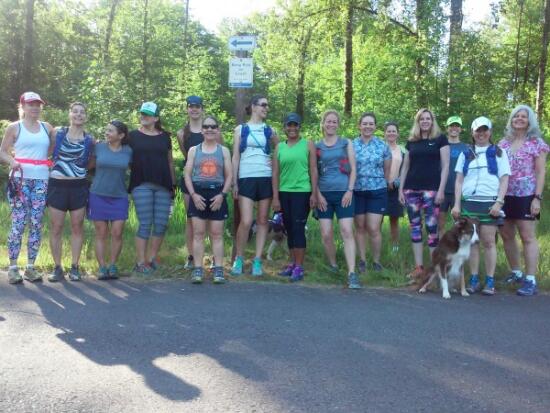 We are hosting an evening at the store where women can come and learn about the High Heel Running Group (local women's trail running group that is open to all paces), hang out with other women runners, drink a little wine, and get fit for a sports bra. 
For the bra fittings, we want to introduce you to your new sports bra and give you the comfortable, supportive, and confident workout that you deserve!  Our trained staff offer expert bra fittings to help you get the right style that works for your shape.  Every great workout starts with a solid foundation!
At your fitting, we will spend some time learning how you will use your sports bra (yoga/walking/running || low/medium/high impact), what features you find most appealing, and taking your measurements. In 15 minutes or less, we'll have you in a great bra!

During the Bra Fit Evening we're offering:
* Individual bra fitting appointments with our female fit experts
* 10% off your bra purchase, plus 10% of bra purchases goes to Girls on the Run of Puget Sound
* Excitement from knowing that you are finally in the right bra!

In order to best take care of your needs, we ask you to RSVP for a 15 minute time slot.  Pick one of the hour blocks below, and we'll confirm your specific appointment time via email.