Tuesday, June 12
6:00 pm Fun Run
7:00 pm SIT, LISTEN, VISIT, GET BOOKS
Join us for an evening with Scott Jurek, co-presented by Fleet Feet Sports, The Elliott Bay Book Company, and Brooks Running.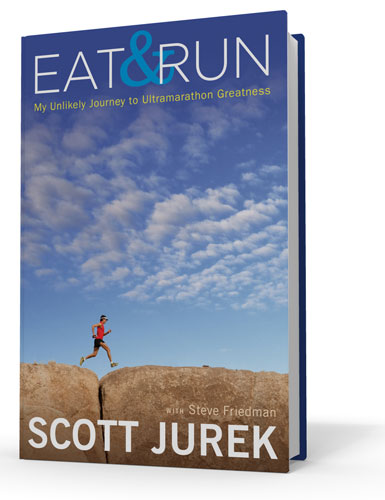 Legendary ultrarunner Scott Jurek has a new book called Eat & Run: My Unlikely Journey to Ultramarthon Greatness.  For the evening, he will join us for our Tuesday night 4 mile Fun Run starting at 6 pm.  All paces are welcome.  Things will move to a more sedentary nature at Elliott Bay following that, as he will discuss and sign copies of his new book.
Besides being known as one of the top ultramarathoners in the world - he's been featured in both Born to Run and The 4-Hour Body - Scott Jurek is one of the relatively few elite, world-class athletes who is vegan. Eat & Run, his first book, is also the first time he's ever told all his own story.  This should be fun.
Arrive at Fleet Feet by 5:45 pm to be entered to win our Eat & Run giveaway, including a copy of Eat & Run and a pair of Brooks Running shoes.  A second Eat & Run giveaway will be given out during the book signing at Elliott Bay.
We look forward to seeing you on June 12th!