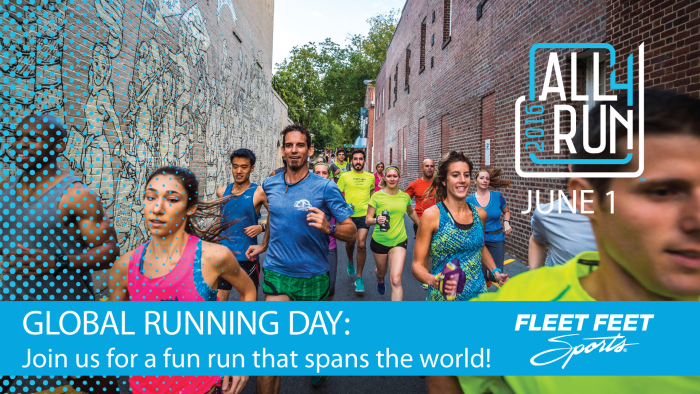 Run with Fleet Feet on Global Running Day! 
Global Running Day is taking place on the same day as Fleet Feet's 40th anniversary, when it was founded by two women runners in Sacramento. We have a lot to celebrate! So spend part of your lunch hour with us, run a free 5k, and check off your run for Global Running Day! #All4Run
WEDNESDAY | JUNE 1ST
LAKE UNION PARK
11:45 - 12:10 PM, CHECK-IN
12:15 PM, ALL4RUN 5K 
To register for this free run, sign our waiver in advance:https://www.fitvil.com/group/1964-all4run/

SEEKING AMBASSADORS: Help spread the word to your co-workers and friends. If 10 people run and list your name under how they heard about the run, you'll receive an All4Run tech tee and $10 Fleet Feet store credit.