At Fleet Feet Sports Seattle, we hope to become more than just a store where you shop. We want to inspire you to meet your fitness goals, even those you haven't dreamed of yet.  We want to be your support and provide you with resources for your running, walking, and fitness needs.  We want to be a fun running hub where you join fun events, meet up with your running buddies, and get to know new runners and walkers. We want to be a vital part of your community.
Read our staff bios below and get to know us a bit better!
Brian & Andrea, Store Owners
We are the proud parents of Fleet Feet Seattle, in addition to our little ones Jack and Amalia.  Read our story about how we met, what inspired us to first run, and how we became the proud parents of our very own running and walking store.
Dan, Manager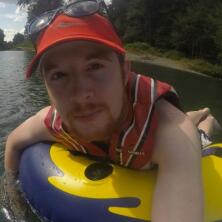 Howdy! I was born and raised in Eugene, OR, but have been living happily in Seattle for the past seven years. I have been running since I was young where I developed a passion for the sport with my twin brother, Chris. I was fortunate to have an opportunity to run for the Seattle University XC and Track team from 2008-2012, where I also received my bachelor's degree in Biology. I have been in love with the sport and the community from the get go, and working at Fleet Feet has been an amazing continuation of that love! In addition to running, I enjoy exploring the outdoors, golfing, and rooting on Seattle sports teams.
Lindie, Director of Training Programs and Marketing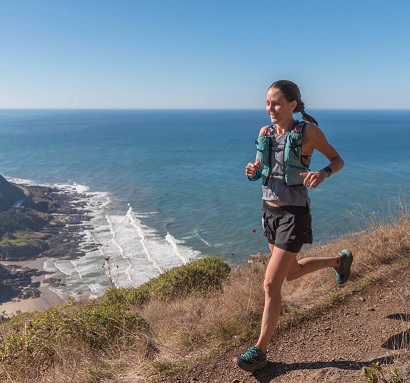 I moved to Washington from Boulder, Colorado in 2014 after earning my Bachelor's in Ecology and Evolutionary Biology. I love being outside in the PNW -- running, camping, and hiking with my dog. Running has not been a lifelong passion for me, but my love for it grew quickly after completing my first 10K during my senior year of college. I have now completed four marathons and three trail ultras in the past two years -- I'm hooked! There is nothing better than a day of trail running with friends in the gorgeous mountains near Seattle. I love leading runs with Fleet Feet, and hope you will consider joining us for a weekly fun run or training program!
Brooke, Training Program Coach and Fit Specialist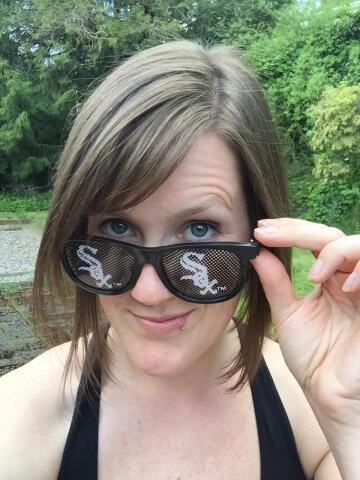 A Midwesterner living in Seattle, I'm always up for adventures, exploring, and building community. Starting in kindergarten as a dancer and gymnast, I love trying out new forms of activities—discovering how I can improve my skills and push myself to go further. I am currently a lover of running, yoga, and boxing. For me, these experiences are even better with community, and when individuals can share their knowledge and techniques to help each other achieve their next goals. I began running in 2011 and started run-coaching in 2014.
When I'm not running, practicing yoga, boxing, or working at Fleet Feet, I am working as an art museum educator at Seattle Art Museum where I teach about art, advocate for racial equity, access, inclusion, and social justice. 
Meagan, Fit Specialist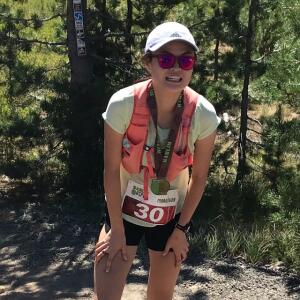 I grew up in Portland, OR and played soccer throughout my entire childhood. The only running experience I had in my youth was forced upon fitness training for soccer. Then in the summer of 2017 I ran Cascade Lakes Relay and I have fallen in love with running! Now I've run anything from a 5k to a trail marathon. If I'm not running I'm probably, rock climbing, hiking, skiing, or sleeping. Happy running!!
Emily, Fit Specialist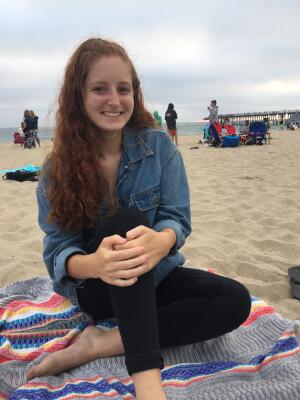 I found my passion for running when I joined the cross country and track team at my high school. Since then, running has been a staple in my life. Originally from Los Angeles, CA, I moved to Seattle in 2016 to study Sport and Exercise Science at Seattle University! The PNW has fostered my love for the outdoors, including hiking, camping, and rock climbing. When I am not running or working at Fleet Feet, you can find me climbing at  Seattle Bouldering Project or studying hard for my Bachelor's degree. I love being a part of the Fleet Feet community and helping others achieve their running/exercise goals.
Makayla, Fit Specialist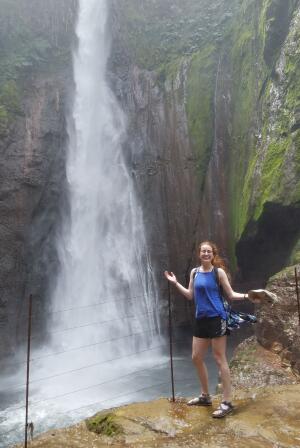 I grew up just north of Seattle in the Bellingham area, and I've been running since early middle school. I'm currently studying Spanish and Sports and Exercise Science at Seattle University, and I love to talk to people about the human body and my various experiences abroad. Although I am currently not running a lot due to an injury, I am in the process of getting better and I'm looking forward to hopefully running again soon! When I'm not at work or at school, I love being outside and hiking or exploring or in my kitchen trying new recipes.
Stacey, Fit Specialist
Michaela, Fit Specialist
James, Fit Specialist